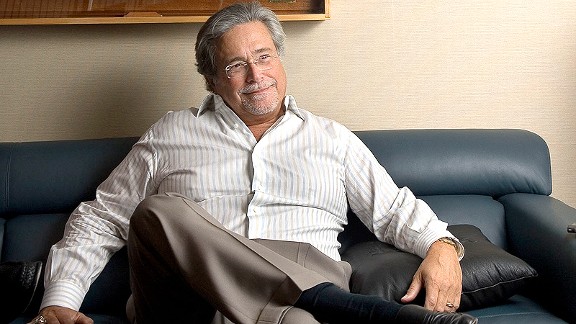 AP Photo/David Adame
Micky Arison joined Twitter to interact with fans and help promote his cruise line, but it came at a cost.
MIAMI – Actually the Micky Arison Twitter controversy was all Ocho Cinco's fault.
Last summer, Heat owner joined Twitter for two reasons. He'd been encouraging his companies, the largest being Carnival Cruise Lines, to use social media and he felt he should set the example. The second was that someone else had started tweeting under Arison's name, something that upset him.
His daughter, Kelly, was able to work with Twitter to reclaim his name and then she got Ocho Cinco to announce he was on the service.
"All of a sudden, I've got 3,000 followers, I better say something," Arison said this week in a rare interview. "I had no concept of how powerful it was until last summer."
Arison ended up feeling the sharp end of that power in late October. On a Friday night after talks between NBA owners and the player's union had badly broken down Arison sent out a series of tweets that ended up getting him fined $500,000. The most controversial was when Arison responded to a follower you had called him greedy by writing "you're barking at the wrong owner."
"That was the night that the deal broke off and I was extremely frustrated," Arison said. "The way everybody interpreted my tweet was not exactly what I meant to say. I didn't mean to throw owners under the bus. I meant to say you're barking up the wrong tree and then I kind of switched "tree" to "owner"."
Numerous NBA owners have joined Twitter over the last two years. Some have been aggressive with it like Dallas owner Mark Cuban and Cavs owner Dan Gilbert. Others have been passive and used it very infrequently such as Portland owner Paul Allen. The new Sixers ownership has been very active in using it to reach out to fans for feedback and to pitch ideas. Recently part owner Adam Aron announced he was switching the team mascot on it.
Fans having direct access to owners certainly creates an interesting and unprecedented dynamic. Earlier this week a fan in Cleveland informed Gilbert during a game that his cupholder was broken and the owner immediately dispatched a repairman. Arison ended up getting fined because interactions with fans that night upset him.
"I was getting a lot of tweets saying I was being a greedy son of a b----," Arison said. "Knowing the way of the economics of this deal was heading, I was trying to get a deal done on what would be terrible economics for me. So I resented those tweets coming in. Rather than just ignoring those tweets coming in, I reacted."
Arison was indeed right about the power of the medium. During the labor talks, Arison said, the owners were monitoring players and media tweets in their room while the players were watching owners and media in their room. As the lockout deeped, Arison said that Twitter became an "invaluable tool" in following what players were doing because owners and their players were not permitted to communicate.
But everyone is still learning.
"Other than that, I've had fun with it," Arison said.