MIAMI -- Earlier this season, when Oklahoma City's Kevin Durant was on a historic run of high-scoring games, LeBron James didn't need to search far for updates on his friendly rival's performances.
"It's like I've got a K.D. app on my phone," James recently joked of the nightly texts and updates relatives and friends constantly sent his way.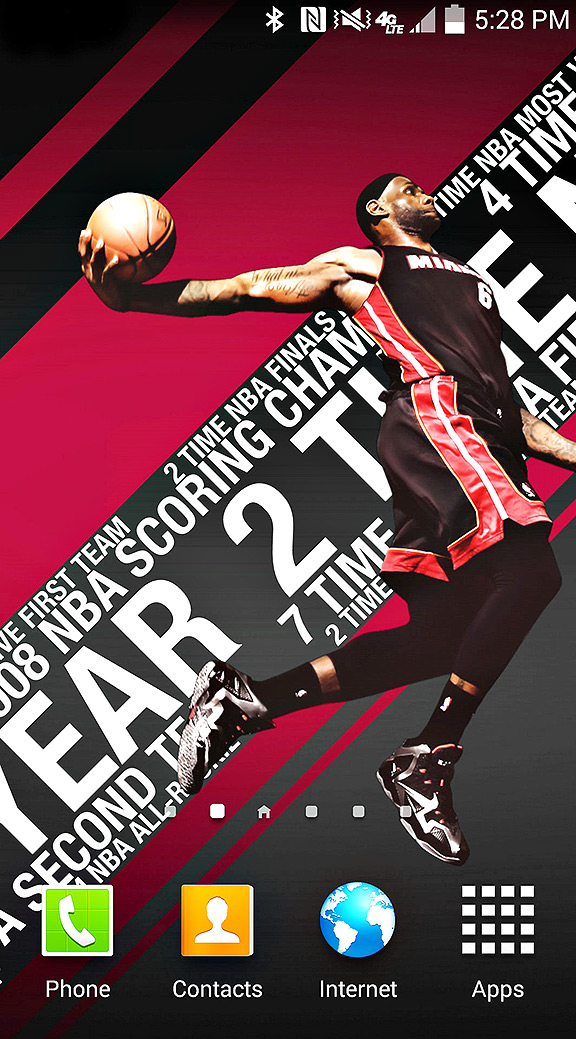 Samsung
Somewhere, an idea was born.
And it culminated Thursday, with James and Samsung partnering to release an interactive mobile application that offers users exclusive insight into aspects of the four-time league MVP's life on and off the basketball court as the Miami Heat attempt to win a third consecutive NBA title.
The "LeBron" app is loaded with behind-the-scenes videos, statistics, photos and personal messages from James, who led the Heat to a first-round sweep of the Charlotte Bobcats. James averaged 30 points, eight rebounds, six assists and two steals against the Bobcats.
"What we're doing is providing this exclusive link to Samsung owners," Samsung chief marketing officer Todd Pendleton said. "And we're trying to have a good cross section of exclusive content in the app, from LeBron being the superstar athlete that he is to LeBron being at home with his family, and everywhere in between."
On Thursday, the app featured an inside look with James at the Heat's first practice as they await the winner of the Brooklyn-Toronto series to determine their second-round opponent next week. James said the release of the app is timely because he's in the midst of his self-induced social media blackout.
James typically stops communicating with his fans on Twitter, Instagram and other social media during the playoffs. After making an exception to post his feelings about Donald Sterling controversy over the past week, James said he will resume his "zero dark thirty" approach to social media.
So, in essence, the Samsung "LeBron" app will offer the only personal insight into his playoff journey.
"I go dark in the playoffs on social media, but I felt I needed to step up [this week] with what's been going on," James told ESPN.com about the launch of the app. "So this is going to give my fans an inside opportunity to see what I do throughout the playoffs, from writings to videos to pictures."
The "LeBron" app is divided into four sections.
The first area focuses on James' play and performance in games, which includes in-game highlights, postgame press conference footage and pregame workouts. Another section provides James' statistics and is synced with the NBA's official real-time tracking and box scores.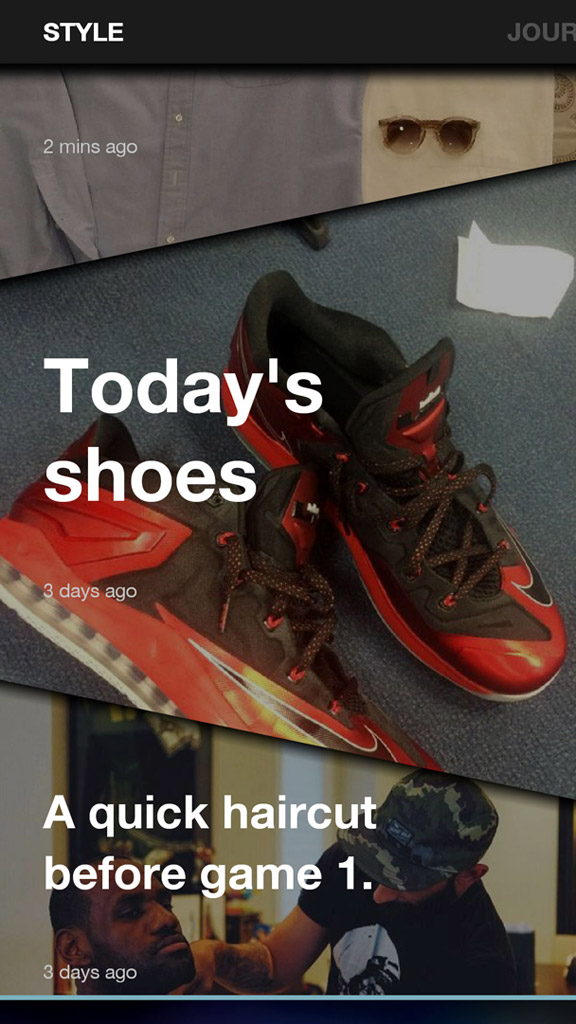 Samsung
A third breakout in the app offers a look at James' fashion sense and gives fans a peek into his closet and wardrobe selection process for games and functions. James is also giving fans a virtual ride with him inside the vehicles he drives to games and his choice of pregame meals. Another highlight of that section is a link to the "LeBron Radio Channel" and the personal playlists blasting in his headphones.
"We'll be updating that as frequently as he provides new tracks that he's listening to," Pendleton said. "It's a good way to relate to LeBron and understand what he's doing."
The final section is called "Journey" and is centered on James' family life and charitable work, from his Akron, Ohio, hometown to his current life in Miami. The app coincides with the recent release of the Samsung S5, but it can be supported by other Samsung devices.
"He's the biggest superstar in the country, if not the world," Pendleton said. "And so, it's an obvious fit for our marketing to extend that into an application that's exclusive to our users."
James, who helped design concepts of the app and has granted it unique access to his personal and professional life, suggested users will feel as close to him as any defender he faces on the court.
"The fans are going to see a lot, and I mean a lot," James said. "They're going to feel as one with me throughout my journey through the playoffs. I'm glad we're able to get this done. It's going to be great."