MIAMI -- Playoffs are here.
When you walk into AmericanAirlines Arena, you're greeted with an onslaught of white. Draped over each seat in the arena is a white T-shirt that reads "WITNESS" with LeBron James' new logo above the text. This is part of the organization's "White Hot" playoff campaign.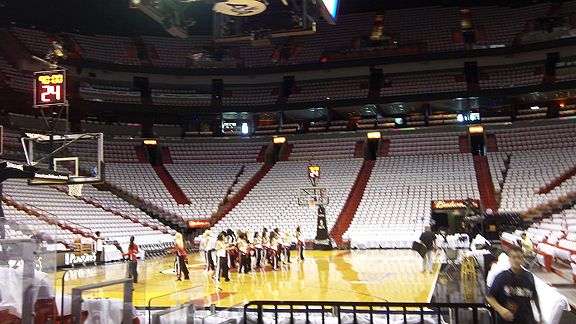 Here's a closeup of the T-shirt. The logo about the text is LeBron James' new Nike logo. The LeBron James 8 PS' is the two-time MVP's signature shoe with Nike.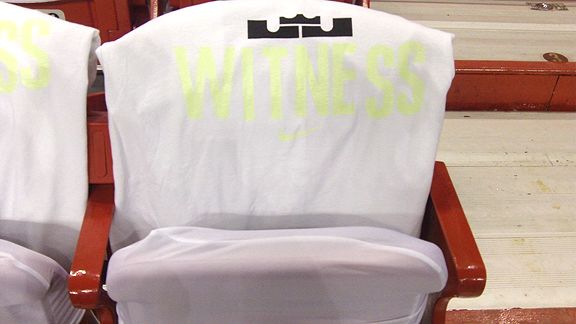 If you're fortunate enough to sit courtside, you get an extra bonus. A white card sits atop the seat cushion with a special invitation.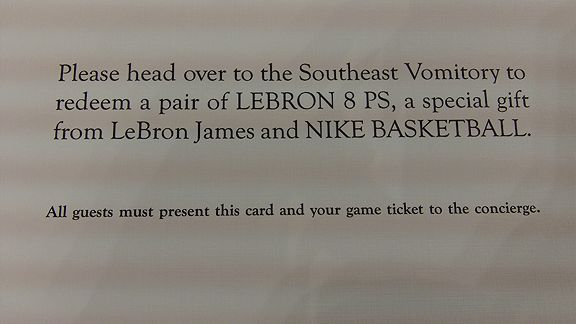 We're told that the Southeast "Vomitory" is a space in the tunnel area, in the back channels of the arena.
Want to see more photos? Follow Heat Index on Facebook!