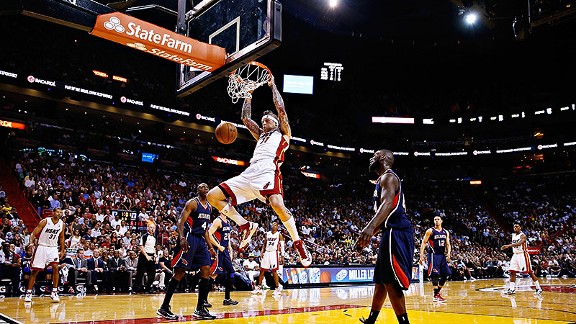 Christopher Trotman/Getty Images
Who has been the key to Miami's recent dominance? Don't forget about Chris Andersen.
MIAMI -- The Heat's win streak has now reached 26 games, which is more victories than nine NBA teams have this entire season, and seven shy of the all-time record set by the 1971-72 Los Angeles Lakers. Yes, it's tempting to look beyond the horizon these days, but let's look in the rearview mirror.
How have they done it? How come, all of a sudden, they look unbeatable?
Forget LeBron James, Dwyane Wade and Chris Bosh for a moment. Put aside Ray Allen and Shane Battier's 3-point barrages and Udonis Haslem's toughness. That core has been with the team all season long and they weren't exactly rewriting the history books with their play earlier in the season.
So what, then, has been the difference-maker?