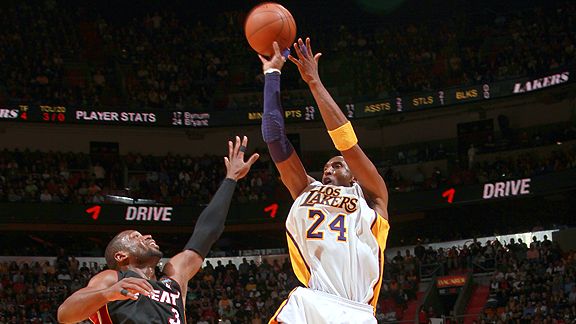 Victor Baldizon/NBAE/Getty Images
Bryant played to stereotypes by taking difficult shots in crunch time, and extra shots post-game.
Lots of good writing about Kobe Bryant today, after two demonstrations of his uniqueness: Some insanely difficult crunch time field goal attempts which went awry, this time, and more than a little overtime work. Thursday night Bryant demonstrated, more than a little, why he is who he is. And who he is is divisive.