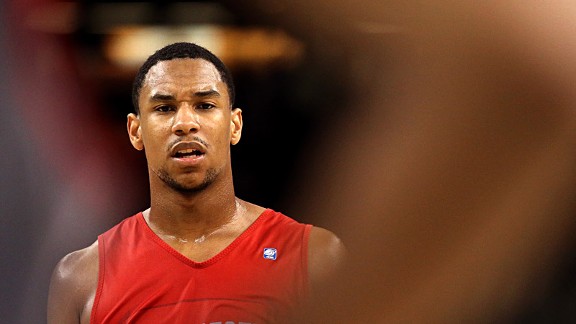 Ronald Martinez/Getty Images Sport
David Thorpe says "any NBA team could use a player like Jared Sullinger," but Sullinger won't be at the draft.
Nobody wants to be the next Rashard Lewis or Jameer Nelson, invited to a primo seat at the draft, surrounded by TV cameras and family members with the projected lottery picks, and then ... falling ... and falling through the first round.
It's humiliating.
In the wake of reports of back trouble, the NBA is trying to protect Sullinger from becoming the next super-televised sad draft tale. So Sullinger, blatantly a top talent, has not been invited.
The players who were invited, though -- many of who played against the Ohio State star in recent years -- know he can play and feel his absence.
These comments from Meyers Leonard, from Big 10 rival school Illinois, were typical:
Jared is a great guy. Very, I feel like, humble. People have their perceptions about him, but I feel like Jared's a great guy. Great basketball player. Has lottery talent.

But obviously, with his back, teams have kind of shied away. I think he'll have a successful NBA career and he'll be just fine. He's just gonna do him.

As far as seeing that happen to him, I feel bad for him. He was definitely going to be here and then kind of got bumped out kind of at the last minute. I feel for him.