I'm about to walk over to Madison Square Garden. If history is any guide, the theater there will be filled, shortly, with draft hopefuls, media, agents, and, more than anyone else, drunk New Yorkers.
Not that it has mattered much in the past to the people who run the Knicks, but those New York fans will boo just about everything.
So, my question is: What do they want? Who's the player they have their eye on? Who will actually make them happy?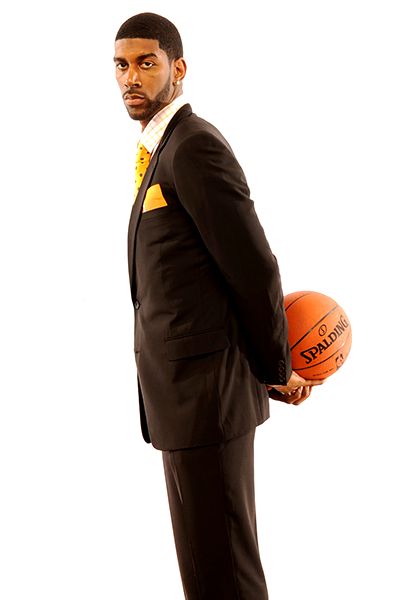 If New York had the top overall pick, those fans would be hooting for Derrick Rose. But as it is, with the sixth pick and some tradable pieces, I think the guy who will make them cheer loudest would be O.J. Mayo.
Those fans want virtuoso creativity, they want athleticism, they want scoring, and they want star power.
What they don't want is anything boring, or, unknown. (Remember when the Knicks took Renaldo Balkman? (That's PG-13, by the way.)) Great as he may prove to be, Danilo Gallinari will not get a standing ovation.
And, based on the very thin evidence of my conversation with him yesterday -- he went out of his way to praise the professionalism of two teams, the Knicks and the Heat -- I think O.J. Mayo would be very happy to end up in New York City.
It makes a lot of sense. Under Mike D'Antoni, the team will need shooting, and Mayo is as good as any shooter in this draft. They need a point guard. They need an identity. They need players who can help lure free agents in 2010.
And Mayo, demonstrating every day that he's doing this job like a professional, has the will to take advantage of the business opportunities that come with the bright lights of the big city.
Most draft boards have Mayo going higher than New York's sixth pick, so it'll take some fancy agenting and GMing to make it happen.
But there could be extra incentive for Donnie Walsh to go to all that trouble. Getting O.J. Mayo could, in theory at least, help pave the way for LeBron James to follow.
After that unpleasantness in the media with his last agent, Mayo is now represented by Leon Rose and Maverick Carter. Rose also works for Knicks Eddy Curry, Renaldo Balkman, and Mardy Collins. So the Knicks and Rose are pretty buddy buddy. This would be one more important step in that relationship.
The Knicks have made clear that their strategy is to lure a big free agent in 2010. Leon Rose, Maverick Carter, and William Wesley are the people to know, if that's your plan, because the prize of 2010 is the other guy in their crew: LeBron James.
The rumbles that James is interested in New York City have been loud for a long time. The Nets have been setting themselves up to be an attractive stop. James' friend Jay-Z is an owner. Brooklyn would be an amazing destination. Devin Harris would be a sensible running partner. (Yi Jianlian isn't a bad idea either, as it's a major goal of James' to be very marketable in China, and alongside Yi James would be on TV there all the time.)
But New York City and a young star from your the same business family? Two gold stars for the New York Knicks.
Such an achievement would be as rare as ecstatic New York fans in the theater at Madison Square Garden on draft night.
And if it somehow happens, hats off to James Dolan, Donnie Walsh, Leon Rose, Maverick Carter, William Wesley, and whoever else is involved, because it will have taken some doing.
(Photo by Jennifer Pottheiser/NBAE via Getty Images)