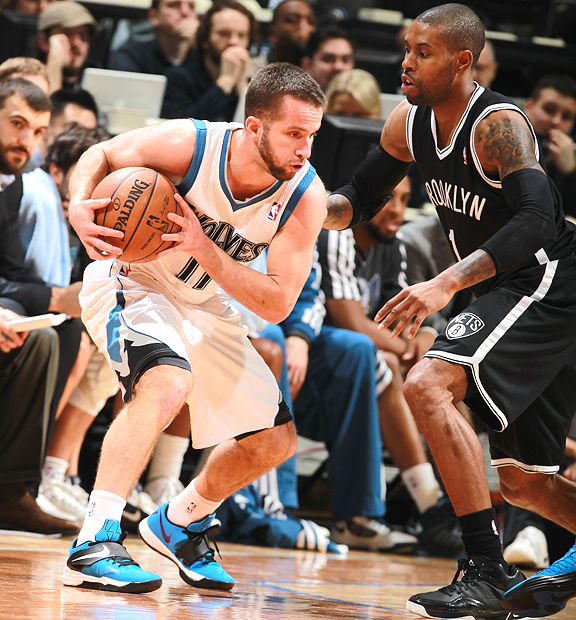 David Sherman/NBAE/Getty Images
C.J. Watson's big game against Minnesota included a memorable flop against J.J. Barea.
It's rare for a flopper to confess. But that's just what C.J. Watson did Wednesday night following the Nets win over Minnesota.
With the game in the balance in the fourth quarter, Watson showed renowned flopper J.J. Barea how it's done. It was indeed a maneuver we've seen from Barea, who is a master at using his lack of size to get under a dribbling player then hit the deck on any contact.
In this instance, Watson bodied up to Barea, practically jumping into him, and when the 5-10 point guard used his off arm to get space, Watson flew backward (Video).
Barea was so incensed by the call that he earned a delay of game when he almost literally took his ball and went home.
In a postgame interview, Watson discussed his flop (via The Brooklyn Game): "He's a flopping guy, so I just tried to give him a dose of his own medicine."
Watson added: "It worked tonight. I hope I don't get fined though."