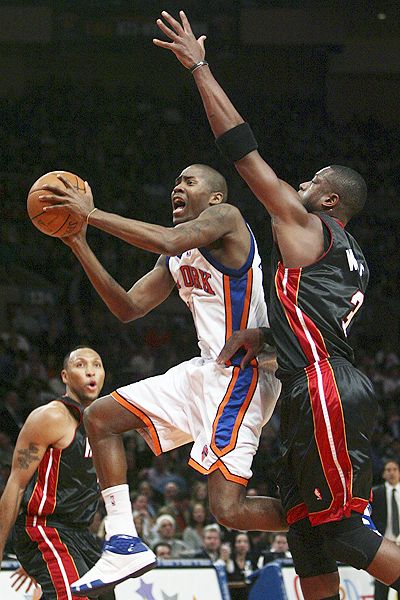 Help me with this.
We need to figure out the NBA players who do the most with the least bulk.
There are a lot of candidates: Rip Hamilton and Tayshaun Prince come to mind.
I submit this photo of Jamal Crawford for your consideration.
Who else should be on this list?
UPDATE: Off the top of David Thorpe's head:
Monta Ellis, Marcus Camby, Tayshaun Prince, Steve Nash, Tim Duncan, Kevin Martin, Samuel Dalembert ...
Others have e-mailed Corey Brewer, Andrei Kirilenko, Tyrus Thomas, Kevin Durant, Luol Deng, Allen Iverson, Mario Chalmers, Steve Blake, Jamario Moon, Kevin Garnett, Darrell Arthur, Stromile Swift, Chris Bosh, Joakim Noah, Kevin Garnett, Tyson Chandler, Julian Wright, Travis Outlaw, Rajon Rondo, Gerald Wallace, Daniel Gibson, Gerald Green, Josh Howard, J.R. Smith, Andray Blatche, C.J. Miles, Mikki Moore, Matt Barnes, Robin Lopez, Channing Frye, Martell Webster, Rashard Lewis, Amir Johnson, Andris Bierdrins, Stephen Jackson, Brandan Wright, Carl Landry, T.J. Ford, Trevor Ariza, Shaun Livingston, Chris Douglas-Roberts, Devin Harris, and Chris Andersen.
UPDATE: A TrueHoop reader/stat geek, John, has offered to lay a formula on all of this. He'll factor in height, weight, and PER in clever ways. We just have to get him a robust list of finalists, and then he'll do some math for us.
(AP Photo/Mary Altaffer)