Posted by Kevin Arnovitz
Alonzo Mourning called it quits yesterday. The seven-time NBA All-Star goes out as the Miami Heat's all-time leader in games played, points, rebounds, blocked shots, and field-goal percentage. He battled opposing centers, Larry Johnson, and a kidney transplant during his 15-year career. TrueHoop caught up with 'Zo this morning.
Retiring from the game was one of the biggest events of your life. Was there a single moment when you made the decision?
To tell you the truth, it was a collection of events -- a lot of subliminal messages and conversations with people that evolved over a year of rehabilitation. I was getting pretty close to getting back on the court. I was running and jumping. My legs were getting stronger. I started to see that light at the end of the tunnel.
Then, this week, I went to Washington for the inauguration. Everyone there was excited about the moment. People would come up to me. They'd ask for an autograph or if they could take a picture with me. Almost everyone I met, after we'd take the photo, they'd ask me, "How's your health?" This struck a chord with me. I suddenly realized how important my health is. I started to think -- I want to be on this earth for another 40 or 50 years, and I want those years to be productive. I want to be healthy. I don't want to walk around with a limp. Most of all, I want to watch my kids grow up.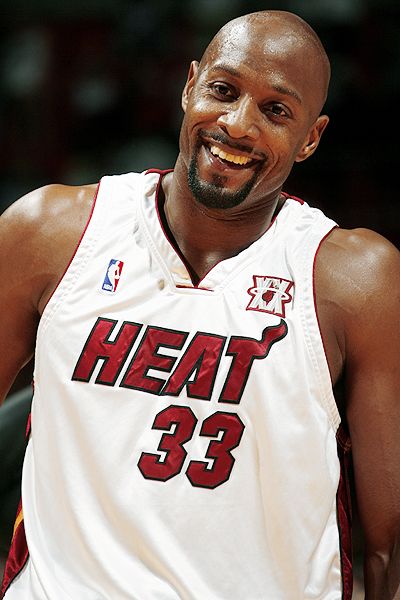 Now that your pro career is over, is there any part of your game you feel like you never perfected?
Looking back at my career, I can think of a million people who would've loved to have walked the path I did. Everything that was supposed to happen, happened. I can't tell you, "I wish I did this," or, "I wish I'd perfected a three-point shot." I lived a storybook career.
Even the incidents that weren't positive at the time. The fight in New York? It made me a better person, because wisdom is developed through adversity. The things that weren't perfect? They were all part of making me a better person and a better player.
Will it be painful for you to watch the pro game and know you'll never compete at that level again?
It'll never be painful because every athlete I watch will eventually reach this point, where they call it quits. I'm grateful that I got to be part of history, that I helped to build a global brand that has become the most popular sport in the world. I feel like I gave all I could physically to the sport. I had to overcome so many obstacles.
That's one thing I'd change if I could go back: I'd take out all the injuries. Injuries are devastating. So many guys are fortunate enough to go through their careers without significant injuries. I wasn't that lucky, but I was able to come back from every single one of them.
How are you going to feed your competitiveness on a daily basis now that you won't be playing ball?
I found something else that challenges me other than my children: I've become an avid golfer. That feeds the competitiveness. It's also very relaxing because there are no other competitors out there but yourself. It's also humbling. That little white ball can bring you to your knees. It doesn't always go where you want it to go. But you can golf for the rest of your life. There's also my philanthropic work. That's a challenge in itself because there's so much work to be done in changing people's lives for the better. That's a big initiative.
In general, how are you feeling?
I feel great -- like a huge weight has been lifted off my shoulders. I don't have to worry about rebounding, setting a screen, running a play, catching any elbows. I don't have to worry about putting a bunch of icebags on me. All I have to do now is take my kids to school, work on my golf swing, and do my philanthropy. Every athlete wants to leave their mark on the game and know they've done as much as they could for their craft. I've done that. I'm able to walk away from the game with a sense of fulfillment, and I'm looking forward to starting another chapter of my life.
You're now working as a key member of the advisory council for the McDonald's All-American Game. Can you tell us a little more about the game's importance as a rite of passage for the best young basketball players in the country?
One thing people may not realize is that the McDonald's All-American game is not just a showcase of the best talent in the country. It's also a platform where players get their first understanding of what it means to give back. The proceeds of the game go to the local chapters of the Ronald McDonald House, which benefits local families. Players arrive knowing they're the best in the nation. But that week before the game is about players understanding that the game is as much about community service as it is about basketball. Philanthropy makes the world go 'round. The more young players can understand that, the more successful they'll be in becoming not just complete players, but complete human beings.
You've put together a list of the top 33 best McDonald's All-American Game alums? What criteria did you use in choosing the players?
It was very difficult, because I didn't want to insult anybody. I based the list on a balance of talent on the court, along with your contributions off the court. Giving back was a huge factor, because that's what the McDonald's All-American Game signifies. We wanted individuals who brought a humanitarian approach to their craft.
What do you tell young players who might be very, very good, but may not realize that they're not pro-caliber players? Are you honest with them?
First, I tell them that all of this is short-lived, whether you make it to the NBA or not. Everyone aspires to the NBA, but most aren't going to make it. There are only 450 NBA players. Due to the fact that the game has expanded globally, international players now make up about 25% of those -- so that makes it even tougher. I tell them to work on their game, but at the same time think about their education. You've got to have something to fall back on. And you have to be of service to your community. All these things have to be factored into your development.
How has the game changed in the 20-plus years since you graduated high school?
It's a much more perimeter-oriented game. There are no more big men. Everyone wants to be a perimeter guy! When I came up, it was me, Patrick Ewing, David Robinson, Rik Smits, Kevin Duckworth, Robert Parish. The list goes on forever. Now more and more players want to resemble the Michael Jordan style of player. You see it at the McDonald's game. The transition has been
interesting. But there will always be a place for big men. Having an impactful perimeter player is important, but Dwyane Wade, LeBron James -- none of those guys win unless they have a big man playing with them who is truly controlling.
There's an interesting scene in your new book, Resilience, about your being out in Miami with your wife, Tracy. It depicts you as very standoffish and unapproachable. There's a quote from you: "I was once young and naïve and trusted everyone and it almost cost me everything." What did you mean and has that changed for you over the years?
At such a young age, you're gullible. You let everyone into your circle. Coming out of high school, everyone wanted to be a part of my life. I came to the big city -- Washington, D.C. -- with blinders on. I didn't understand what the world had to offer. I developed relationships that almost cost me my life. I had to learn from that. So I walled myself off. I walked around with my guard up and a very standoffish attitude. But though maturation, I eventually grew out of that phase. I started surrounding myself with the right people and developed a different mindset. I became a much wiser person. But it was a process.
Some of the more interesting characters in your book are John Thompson and Shaquille O'Neal.
Coach Thompson was a godsend. He was a father figure to me. He played a significant role in my development, not just in basketball, but as a person.
Shaquille and I never thought we'd be teammates. Ever. We were very hypocritical about our ideas toward one another until we got a chance to be teammates and share a common bond. We're the same type of guy mentally and physically -- though I thought I had a better body than him. We had the same goals and shared a common vision both on and off the court. We both want to help people and leave our mark on the game. We were able to establish a great partnership and good things evolved from it all.
(Photo by Issac Baldizon/NBAE via Getty Images)