The Magic need a new Jameer Nelson. The Bulls finally have the old Luol Deng back. And LeBron? Same old, same old.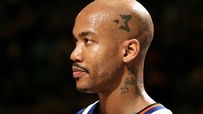 Rob Mahoney of Hardwood Paroxysm: "Immediately, you have to look at Orlando's options. They could start Anthony Johnson…or they couldn't and pretend they did. Johnson doesn't have the chops to be a starter on an elite team, and he was already posing problems as a backup. They could go to the D-League, but there are serious issues with starting a D-Leaguer on a team like this. Courtney Lee or Hedo Turkoglu could control the point duties, but each presents their own complications in terms of defense, turnovers, experience, and varying levels of they're-not-real-point-guards. A look at the trading block shows some strange possibilities like Jamaal Tinsley or Beno Udrih, but nothing really jumps off the page.
It pains me to say this, but there's one name that the Magic should at least consider as a band-aid for their point guard troubles: Stephon Marbury."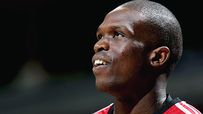 Matt McHale of By the Horns: "Can I just tell you how incredibly relieved I am to see the old Luol back? I thought we'd lost him for good, that he'd been sucked into the black hole that was the 2007-08 season never to return. Watching his resurgence has been like seeing a close friend wake up from a coma. Deng averaged 17.5 PPG (on 50 percent shooting) and 8.5 RPG in January, and he's now scored 20 or more points in six of the last 10 games. Can I get a hallelujah? Look, Deng is the team's second-best player, next to Derrick Rose, and if the Bulls are going to reach their potential - or even have any potential in their current incarnation – Luol has to play like it."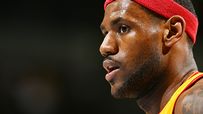 John Krolik of Cavs the Blog: "LBJ spent much of the third allowing the ball to be forced out of his hands and setting up his teammates for what were ultimately misses, while Kobe kept his hot hand going by continuing to break out his go-to moves for basket after basket. LeBron can't hit you for 60 by just popping up from 20 over and over again, which is both a good and a bad thing -- he can be taken out of the game to a degree, but he always plays more fundamental basketball by searching for lanes instead of spots for himself. It's just a different scoring philosophy. I shall ponder this and hope for 62 tomorrow night."
THE FINAL WORD
The Painted Area: Scouting the PAC-10 frosh for the upcoming draft.
Raptors Republic: Enough of the "Big-3" experiment in Toronto.
Roundball Mining Company: The Nuggets' ugly win is a cause for concern.
(Photos by Nathaniel S. Butler, Jonathan Daniel, Scott Yurdin/NBAE via Getty Images)