When I saw Ric Bucher's report that Jermaine O'Neal and Jamario Moon have been traded to Miami for Shawn Marion and Marcus Banks (pending league approval), I was hungry for some basketball analysis, and called David Thorpe, who was kind enough to explain.
What does this do for Miami?
It adds another big to the rotation. Also, it's an opportunity to try Michael Beasley as a small forward. It helps Udonis Haslem, by letting him move to his natural position, at power forward. And Joel Anthony, I assume, will come off the bench.
With that, maybe they can win a few more games, and made Dwyane Wade happy. But no one thinks they are contenders.
But they must feel like Jermaine O'Neal has something left.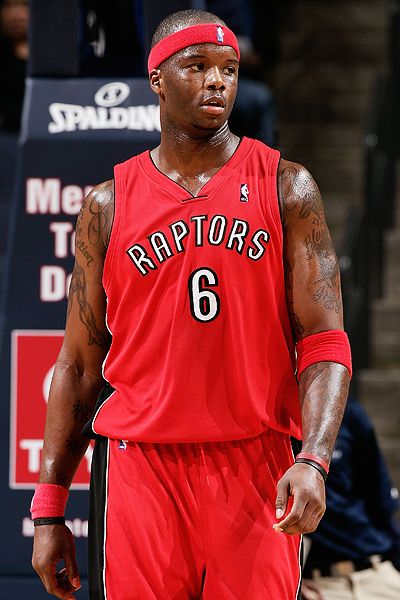 Do you think that?
You can never account for motivation. I remember this off-season, everyone was so excited about how Jermaine O'Neal was working out so hard, raising his game. Talking to the Raptors, they were pumped up.
That dissolved quickly, however, when the team got on the floor and nothing much happened.
Last year, though, you had that trade of Shaquille O'Neal, and it's impossible to argue that he is not playing better now than he did before the trade. How much of that is the Suns' trainers, and how much of it is motivation? Paying attention to detail, trying harder, practicing harder and all that.
Now Jermaine will be playing alongside a superstar in Wade, he has a new coach, a new team ... We don't know what all that might do.
What about for the Raptors?
They are more or less saving money, which will give them flexibility to bring in young players to play alongside Bosh, Calderon, and Bargnani. I see Toronto like Portland a couple of years ago. More or less, you want to get cap space and picks, and start over again with young assets.
Will they get to keep Chris Bosh? I don't know. But maybe Andrea Bargnani is a keeper. And Calderon.
So you think there's no chance they'll be re-signing Shawn Marion after this year?
I wouldn't say that. I know they have been really looking for a tough, defensive oriented small forward. Is that Shawn Marion? Maybe. They get a free look at him now.
I do not think it's likely they'll sign him to a long term deal at big money. But if it proves, this off-season, with the economy as it is, that he has low value, then maybe they'll re-sign him cheaply.
In every business there's book value and then there's actual value. Shawn Marion might have a book value of $8 million a year. But if no one has that much money to give him maybe he's yours for $4 million.
In the meantime, Toronto just saved a whole bunch of money they won't be paying Jermaine O'Neal next year. I bet a lot of owners are a little jealous of that right now.
And Marion -- he has been motivated. He just had a game-winning dunk last night against Chicago. They'll get to see, up close, what he's like at this stage of his career.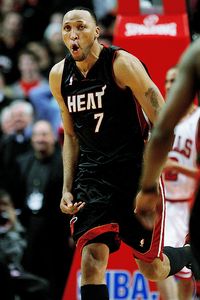 We used to talk about Shawn Marion, in his Phoenix days, as an MVP candidate.
History, I think, is starting to write the story of how special that Phoenix franchise was. That was something so amazing.
Besides winning, the first agenda of any coach is creating systems to help players reach their potential.
And in what I do, every player tells me they are motivated not by money, but by the urge to be as good as they can possibly be.
But it's not up to me, or some assistant, to get the most out of a player. It's really largely a factor of the head coach, and the system they choose to execute. And it's beginning to be clear that the job Mike D'Antoni did in Phoenix was at a Hall-of-Fame level. Steve Nash was an MVP. Amare Stoudemire one of the best big men in the league. Shawn Marion having amazing years.
That guy created something pretty special, and that's gone now. Steve Nash, Amare Stoudemire, Shawn Marion ... I don't think anyone of them is going to see that level of basketball again, unless they luck into another similar situation somehow.
It's a little bit of a tragedy, like from Broadway: The Sinking Suns. It's really sad.
I know they're trying to rebuild that in New York. And maybe it will be better. But it won't be the same.
I remember one night when I was brand new at ESPN, and I was trying to watch as many games as possible. I was watching Phoenix vs. whoever. There was no one on either team that I knew, and I had no real reason to be invested in that game. But I just had to admit that it was the most fun I had had watching basketball in a long, long time.
They were just so selfless with the ball. The only person who would probe with the dribble was Nash, and he'd only do it to find better angles for his teammates. And they cared about each other on defense, while still managing not to foul, which is what Mike wanted. Keep the game moving!
So, over the rest of the season, do you think this trade makes the Heat noticeably better?
If I had to guess right now, I'd say more of the same, I suspect.
They get an upgrade at center, and a downgrade at small forward. And it's not like Jermaine O'Neal was tearing it up. Jamario Moon is OK, and he blocks some shots which is nice from a small forward. But I think Erik Spoelstra and Pat Riley are from the school that wants someone tough at that position. So who plays the three? Moon? James Jones? Beasley?
I prefer Beasley playing power forward. Not a lot of guys can make that transition to small forward. But he's talented, and he might be able to do it.
Do you think this trade makes the Raptors better in the short-term?
I actually think this could make the Raptors a little better. You could argue they were better with Andrea Bargnani playing center instead of Jermaine O'Neal anyway.
I don't know if he was in Toronto, but Jermaine O'Neal can be a dark cloud over a locker room. I don't think that leaving Miami for Toronto in the middle of February will thrill Shawn Marion, but he'll be happy to have this uncertainty behind him, and he's still playing for a contract. So this team could be better ... until they reach the point of the season when they start thinking about draft positioning. I don't want to say tanking, but at some point, maybe they decide they want to see Roko Ukic a lot more, and don't play Calderon as much. Or they might want to give some other young players a look. Those kinds of things can change the math a lot.
(Jermaine O'Neal photo by Joe Murphy/NBAE via Getty Images, Shawn Marion by Jonathan Daniel/Getty Images)