Yao shuts down Dwight Howard. Alarmists in San Antonio want to shut down Tim Duncan. Can anyone shut down the Bulls at home?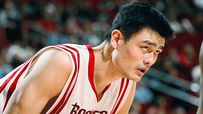 Brody Rollins of Rockets Buzz: "Yao's like that shutdown corner, the one the announcers croon over on TV, but you just don't see it until it's already the third quarter and the quarterback hasn't even looked in his direction.
Normally, every game with Yao goes something like that, which is why I was ecstatic to see real competition come into Houston ([Greg] Oden on Tuesday was slightly more than underwhelming) ... Dwight Howard passed up the jumpshot ... took two steps toward Yao and spun baseline without drawing any contact, went up with his right hand and was completely smothered by Yao. The Great Wall was pumped, Howard was dejected, and the Magic guards stopped looking to get the ball in the post. And there it was, what every Magic fan fears, another night of Rashard [Lewis] drifting around the 3-point line and [Hedo] Turkoglu doing the same."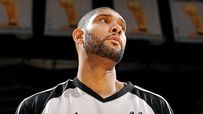 Graydon Gordian at 48 Minutes of Hell: "If we aren't winning a title this season, shut [Tim Duncan] down, reload during the offseason and make a push for a fifth banner in 2010. Superficially, this is what many would characterize as the realist's perspective. Rather than mince words, I'll be frank: I don't find that to be realistic ... I genuinely feel that perspective is based off of a characterization of basketball which fundamentally misunderstands the nature of on-court achievement, therefore rendering it meaningless.
...[F]or the first time in several years, day-to-day events seem out of control. Sitting Duncan for 25 games, the amount he would likely play from here on out if we were quickly dispatched by the Lakers in the Western Conference Finals (that's about what I consider our ceiling at this point), will not be decisive in dictating the future of this franchise. What it does is provide a false sense of control. Instead of battling through a difficult moment, we would be distracting ourselves from our own fear of demise by doing something extreme."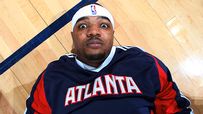 Bret LaGree of Hoopinion: "[Josh] Smith has made 7 of 12 three-point attempts over the last four games. That's 58.3%. Prior to the game in Philadelphia Smith had made 24.6% of his three-point attempts (69) on the season and 26% of his three-point attempts (453) for his career. It's obvious which is the smallest sample-size and I'm not advocating Josh Smith continue to attempt three three-pointers per game for the foreseeable future. I simply offer the reminder that improvements don't follow a fixed schedule. They can manifest themselves in April as easily as they can in September. Last night Hawks' fans got the best of both worlds: Smith's unexpected bounty from beyond the arc and a strong, successful drive to the basket on an important possession."
THE FINAL WORD
Celtics Hub: Eddie House's exploits from beyond the arc are the stuff of history.
By the Horns: Life is better in Chicago when squeaking by the Knicks at home isn't good enough.
Cavs the Blog: Phenomenal Tom Ziller/Free Darko-inspired positionality diagrams of the Cavs' principals.
(Photos by Bill Baptist, Garrett Ellwood, Scott Cunningham/NBAE via Getty Images)