Can the Lakers do what the Blazers couldn't? Will Jason Kidd turn around his erratic Game 1 performance? What would the NBA look like without guaranteed contracts? Is Ben Gordon a temptation worth passing up?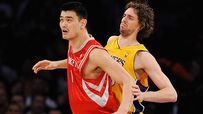 Kurt Helin of Forum Blue & Gold: "The Rockets offense is about Yao Ming -- it is where their plays start, where they will need to get the majority of their offense ... The Lakers cannot just do one thing all series long against Yao -- he is too good and too smart for that. One thing the Lakers need to do is make him work for post position - but unlike [Greg] Oden doing it without fouling. Portland had some success fronting him in the post ... while earlier in the year the Lakers had success sending a slow double to the block (not when he first gets the ball but when he starts to make a move). The Lakers may even go with a little one-on-one -- although let's be clear, while we should expect more out of [Andrew] Bynum, expecting him to stop the best center on the planet one-on-one is asking too much of him. (And before you say Dwight Howard is the best center on the planet, look at his head-to-head with Yao.) The goal is to both Make Yao hesitate and make him think and pass out -- he is a smart player and in recent months he has become much better to passing out of the double, out of trouble. But that is still the preferred option."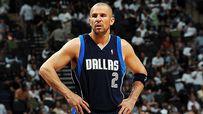 Rob Mahoney of Two Man Game: "[Jason] Kidd has done plenty to validate his acquisition, but the heady floor general was actin' the fool during the most critical stretches of Game 1. I can confidently say that I've never seen so many poorly timed and poorly executed bounce passes from such a talented point guard, and Kidd made it easy for Denver's defense by bouncing the ball right into their laps. Obviously the Dallas brass didn't dream of Kidd double-dribbling away fast break opportunities or hurling passes out of bounds when they traded for him a year ago, but that's exactly what he was doing with the Mavs' most critical possessions. I can accept Kidd's weaknesses. I know he won't be an impact scorer, and I know that his defensive abilities are impacted by his age. But I'm not prepared for Kidd's strengths to suddenly disappear before our very eyes."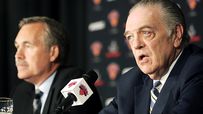 Mike Kurylo of Knickerblogger: "There's a problem with the league when fans can't analyze a trade without consulting an accountant ... The issue stems from guaranteed contracts, or more specifically bad contracts ... Falk suggests the owners will push for a hard cap and shorter contracts. And I hope they win, because the soft cap/guaranteed contract is bad for the league and its fans. Imagine if player deals were only guaranteed for the first 3 years. Almost instantly the Knicks could have jettisoned any unwanted players and reshape their team in a single offseason. On his first day Donnie Walsh could have cut Stephon Marbury, Zach Randolph, Eddy Curry, Jerome James, Jamal Crawford, and Malik Rose. With the players cut from other teams, Walsh could have had a wider berth of players to chose from when building the 2009 roster. Unfortunately the current cap rules forced Walsh to stick with these undesirable players and allowed him to trade them only for matching salaries ... It's easy to see why this would benefit teams and their fans. Bad franchises would be able to fix their mistakes quicker, which means fans wouldn't have to wait years for the hometown squad to turn things around. And since winning correlates to ticket sales more than anything else, it means the owners would see more money in their pockets."
THE FINAL WORD
Roundball Mining Company: No 'Melo, no Chauncey ... no problem.
Raptors Republic: "Ben Gordon is fool's gold."
By the Horns: The comedown.
(Photos by Lisa Blumenfeld, Ronald Martinez, Mike Stobe/NBAE via Getty Images)