In the course of a month, the NBA champion Boston Celtics have somehow emerged as gritty underdogs. The Magic has that look of the mid-80's Pistons -- a good team that hasn't yet learned how to win. The Lakers stomped on the Rockets and, for a night, answered questions about their resolve. And D.J. Augustin turned "undersized" into an asset.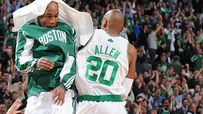 Zach Lowe of Celtics Hub: "The Celtics had to essentially play perfect basketball for nearly six minutes to avoid going on the road down 3-2, and they did it ... Orlando missed six shots and turned the ball over once. Boston made field goals on five of seven possessions and did not turn the ball over. Seven empty trips for one team. Scores on five of seven trips for the other. That is damn near perfect basketball, and the Celtics needed every one of those individual events to go their way in order to win this game. They also needed to make all 21 of their free throws, for the refs to award Ray Allen a three-pointer in the first half when it appeared as if his left foot was on the line, and for two terrible offensive possessions in the last minute (and the C's up 86-85) to end with shots that barely touched the rim and thus produced rebounds that didn't fall where they normally would have -- where Magic players would have scooped them up. They got all of it, and the Celtics are going to Orlando with a chance to be one of the last four NBA teams playing basketball this season."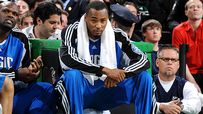 Zach McCann of Orlando Magic Daily: "If you called this the most devastating loss in Orlando Magic history, I wouldn't argue with you. If the Magic lose one of the next two games, this meltdown will go down with Nick Anderson's missed free throws, Shaq's departure and Fran Vazquez as some of the worst memories in the history of this franchise ... With your team up by 10 points in the final minutes of a crucial Game 5, how can you completely abandon everything that's been working all game? The Magic went scoreless on eight consecutive possessions, at a time when just ONE basket probably puts the game away. I understand Dwight Howard can't figure out Kendrick Perkins in the post, but he deserves to be completely ignored? Rashard Lewis was consistently scoring in the first half by attacking the hoop, so the Magic use him as a spot-up shooter down the home stretch? And how many times can we run a Hedo Turkoglu pick-and-roll to the right with everyone else standing around? The Magic played stall-ball, slowing down their offense and hoped there wasn't enough time for Boston to come back. Now, tell me -- when has this plan ever worked? That's how teams squander leads; they stop playing the way that built their lead to begin with."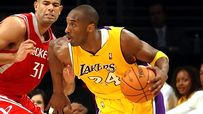 Anup Shah of Rockets Buzz: "For a brief moment, four minutes to be precise, I thought the Rockets had a chance to win this game. Through those first four minutes, the Rockets ran an efficient offense, grabbed offensive boards, and didn't commit a single turnover. And then Kobe Bryant made his first shot. A seven point lead quickly evaporated into an 11 point deficit at the end of the first quarter, capped off by Jordan Farmar's ridiculous three-pointer at the end of the period. The Lakers didn't look back from there. They led by 25 at halftime and by 40 at the end of the third quarter. My thoughts at the beginning of the fourth immediately went to the Nuggets trampling of the Hornets a couple of weeks ago. For a split second, I thought that record might be broken ... For the last 48 hours, all people have been able to talk about was how the Lakers blew it, how they got lazy, how they just stopped trying. And Kobe Bryant wasn't going to let that slide."
THE FINAL WORD
Queen City Hoops: D.J. Augustin -- winning point guard.
Hornets247: Evaluating New Orleans GM Jeff Bower.
By the Horns: Fun with nicknames.
(Photos by Brian Babineau, Stephen Dunn/NBAE via Getty Images)