Denver's success is a triumph for knuckleheadism. Orlando's success can be traced to a willingness to adjust on the fly. And Dallas' success was pretty satisfying when you consider the alternatives.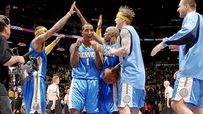 Jeremy Wagner of Roundball Mining Company: "It cannot be overstated how well the Nuggets are playing in the playoffs. They never played this well for this long during the regular season. With there being so much pressure, both internally and externally, to get out of the first round I believe this team was really chomping at the bit for the playoffs to start from the time they acquired Chauncey [Billups]. George Karl said on multiple occasions that he thought Denver would explode once they made it past the first round. Well, he was absolutely right. The early success against the New Orleans Hornets has fired this team to an entirely different level of confidence. I lost track of how many times I heard analysts talk about how the Nuggets were a team comprised of knuckleheads. If you let knuckleheads taste success they become very dangerous just like in Bad News Bears."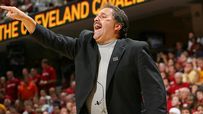 Matt Moore of Hardwood Paroxysm: "If you want to be effective in the playoffs, you have to be willing to make adjustments and not just stick with what brung you. All the guys are on your team for a reason. Even the scrubs. If something's working, stick with it. If it's not working, adjust and go to something else until you find what works. It would be easy for [Stan Van Gundy] to stick with Rafer Alston and not go to Anthony Johnson. But he's noticed Johnson provides them a change of pace guy. It would be easy to stick with [J.J.] Redick in the starting spot, since he played Ray Allen well. But he doesn't have the advantages that [Courtney] Lee has. If Lee starts to struggle, he can re-insert Redick. If [Hedo] Turkoglu is hot, let the Turkish Wonder roll. If he's struggling, turn to Mickael Pietrus. The key? Don't be afraid to make adjustments that don't jive with what your plan has been so far ... Conversely, you've got Mike Brown and Phil Jackson. The sum of their teams' parts is greater than that of their opponents. But when their opponents have forced them into matchup on matchup, it's been difficult for them. They still have the better team. But they're limited by their previous success into being unwilling to adjust. And they have to get beyond that if they want to make the Finals. Because they're not THAT much better than their opponents."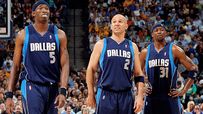 Rob Mahoney of Two Man Game: "The easiest way of finding joy in the Mavs' playoff defeat is to focus on their blatant defiance in the name of low expectations. Many projected the Mavs to fall out of the playoff race entirely at the hands of the Shaq-infused Suns. Neither Dallas nor Phoenix was burdened with particularly lofty hopes for the season, but within the twosome you can see a divergence: the Mavs certainly battled issues with consistency, but adversity was met with important plays and important wins. The Suns, by contrast, stumbled to the finish line when in need of a dead sprint. It's not quite the championship, but it's certainly a minor victory. The impacts of a veteran team missing the playoffs can be catastrophic, and are in an entirely different spectrum than a failure to advance beyond round X. The Mavs' brass is blessed in a way to have the choice of continuing to tweak or blow up the team, because missing out on the postseason could certainly have forced a few hands."
THE FINAL WORD
The Painted Area: Should the Cavs consider Hack-a-Howard?
Celtics Hub: Zach Lowe apologizes to Glen Davis for saying Big Baby can't finish at the basket.
Nets Are Scorching: Brandon Bass -- quality free agent.
(Photos by Noah Graham, Jesse D. Garrabrant, Doug Pensinger/NBAE via Getty Images)