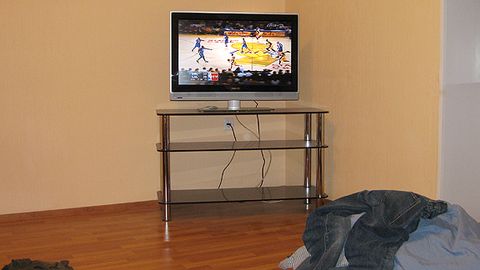 --Tomsk, Siberian Federal District, Russia

--Spring Lake, New Jersey
Please email us your photos from watching the Finals tonight at TrueHoopPhotos@gmail.com.
The guidelines:
Tell us where you are! Include the city and country of the photo location.

No identifiable human beings in the photos please (pets are okay).

For maximum effect, please have the television or monitor tuned to the game.

Please make the photo as high resolution as possible.

We can't publish photos without knowing whose they are, so please include the real name of the photographer. (Tell us if you don't want your name to be published, and we can accommodate. But we still need to know your name!)

Hat tip to Andrew Sullivan for the inspiration.