Will the Shaq experiment work in Cleveland better than it did in Phoenix? What does it mean for the reigning Eastern Conference champs? Would Russell Westbrook chafe at having to slide over to the shooting guard to make room for Ricky Rubio?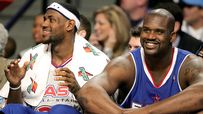 John Krolik of Cavs the Blog: "Ever since the Cavs got LeBron, they've been obsessed with getting guys who will be good at 'playing off of him' or benefiting from his strengths. We've gotten loads and loads of role players who don't need the ball in their hands to be effective, spot-up shooters and big men who are comfortable playing pick-and-roll ball and finishing when LeBron finds them. The one time the Cavs took a risk on a true slasher, they got Larry Hughes, and that didn't work out. But as good as LeBron is, he can't create every play, and at some point the offense is going to need to be able to create good looks using players other than LeBron. Mike Brown has taken a lot of criticism for not being able to give opposing defenses any threatening looks without LeBron driving to the basket or playing pick-and-roll, but the fact is the Cavs never had a player other than LeBron who was able to take a defense out of its normal rotations on a regular basis. But now, for the first time, the Cavs have a guy other than LeBron who they can dump the ball to and will get a basket more often than not if the other team doesn't bring a second defender. Defenses are going to have a much tougher time dealing with this team than ever before-now the Cavs have two guys who are all but unstoppable when they only have to deal with one defender."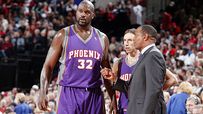 Michael Schwartz of Valley of the Suns: "The best way to describe Shaq's tenure in Phoenix is that Shaq was that rectangular-shaped Lego piece that you keep trying to jam into a square hole. Sometimes you can cram a piece of it in there and pretend like it works, such as what happened during the short-lived 'Seven Seconds or Shaq' Era, but at the end of the day the piece just doesn't fit. You almost wanted Alvin Gentry to submit to a lie detector test when he kept talking about how great it was to be able to throw the ball down low to the Most Dominant Ever. The thing is Gentry's Suns are built to run guys like Shaq off the floor. Sure, it was nice to get a few easy buckets once in a while, but the Suns cannot compete with [Steve] Nash and Shaq guarding the opposition's pick-and-roll when his offensive game doesn't mesh either. On one hand, this is a case of addition by subtraction in that now Amare (assuming he's not dealt either) is free to operate on the low block by himself, and Nash won't have to worry about mouths to feed, he can just play Phoenix Suns basketball and whoever's open shoots the rock, just like old times. As for what the Suns tangibly get out of this? A pile of money large enough for Scrooge McDuck to dive into."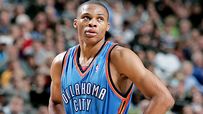 Royce Young of Daily Thunder: "[Russell] Westbrook has said repeatedly that he wants to be a point guard and I don't doubt him. I wanted to be an astronaut but at some point I had to realize maybe that wasn't happening ... I know the report today is that Westbrook wouldn't be happy about [Ricky] Rubio stepping in. And that's fine, I'd understand that. But I don't think it should be taken as a 'You're not a point guard, move over' type of thing. And I don't think Westbrook would take it that way ... It's not like the Colts drafting Sam Bradford and telling Peyton Manning he has to be a tight end. The ball will still be in Westbrook's hands plenty and he'll probably stay every bit the point guard he is right now. Because if we're honest with ourselves, and Russ is honest with himself, it's not like he's going to be a player like Steve Nash that racks up 15 or 16 assists. He's a scoring point guard and that's what he wants to be. I worry a little about offending Russ. He seems intent on being a point guard and I'd hate to hurt his confidence by bringing in Rubio. If that report is accurate, then that's a little bothersome. It doesn't sound like the Westbrook I've watched and listened to for a year though. He never struck me as a prima donna, I-get-what-I-want-and-I'll-ask-out-if-I-don't-get-it kind of player. He seems like a do-what's-best-for-the-team kind of guy. But I could be wrong."
THE FINAL WORD
Orlando Magic Daily: What the Shaq trade means for the Magic.
Hardwood Paroxysm: Now available for your aural pleasure at iTunes!
PistonPowered: Smart look at Detroit's draft options.
Wizznutzz: The Randy Foye t-shirt is hot off ... whatever t-shirts come hot off.
(Photos by Ezra Shaw, Sam Forencich, Glenn James/NBAE via Getty Images)