Ricky Rubio tempted the hearts of both Thunder and Kings fans -- but their respective GMs went with the conservative picks. Smart long-term thinking ... or overcautiousness? Did the Spurs get the steal of the draft? And did Orlando help itself with Vince Carter?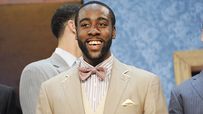 Royce Young of Daily Thunder: "I'd been calling for [James] Harden for almost two months now. I don't think there's any player that fits us better than him. Oklahoma City was statistically the worst team at shooting guard in the league last season. Harden is talented and can do multiple things. He can step on the court tomorrow and make this team better. I truly think he's going to be a fantastic player. But for some reason I feel like the guy that just let a girl get away. Ricky Rubio was the most unknown thing about this draft. Honestly, we have no idea what he's going to do. All we've got are some YouTube clips and six games in Greece to base anything off of. But there was just something about him. I have no idea what it is. He was intriguing. He was cool. He had potential we could only imagine. And the idea of him in a Thunder uniform just got very appealing in the last 48 hours ... Common sense says James Harden is the perfect pick. We can assume Rubio was the best player available, but we don't know that. But the desire to field a freaking cool team said pick Rubio. Not to say Harden makes uncool -- I mean, he's got a beard and he wore a bow tie! -- but the flash of Rubio can't be ignored. But Sam Presti is smarter than all of us and he's got the common sense. He doesn't care about alley oops and behind-the-back passes. He cares about wins and losses. And in three years when James Harden is the perfect complementary piece to the Thunder Three, I don't think you'll care about how cool the team is."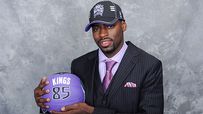 Zach Harper of Cowbell Kingdom: "The decision was made with Tyreke Evans as the newest member of the Sacramento Kings and it brought about mixed emotions and feelings. I honestly thought that Ricky Rubio was the best-case scenario for the team. He seemed to be perfect for guys like Jason Thompson and Spencer Hawes to develop. He seemed to be a great guy to put alongside Kevin Martin to get him open, easier shots. He seemed to be the smartest business decision with instant national exposure surely to come and international interest after that. But in the end, the Kings didn't feel like he was tough enough and that Tyreke Evans was the best player now, five years from now, and ten years from now. And you know what? Geoff Petrie is probably right about all of this. The Kings biggest problem for years was having a glitz and glamour squad that made offense look easy and fun while defense was the great divide ... The Kings were soft both physically and in spirit .. The Kings clearly decided it was time for a change in philosophy and culture. They grabbed a veteran coach who has been there before. And now they've grabbed the player to match the toughness and offensive attack that go along with that coach. Tyreke Evans means no more moments of the Kings point guard being abused on either side of the ball. From now on, the Kings are the enforcer at the point for 48 minutes. From now on, the Kings are going to be tougher and more physical with their opponents. Shots to the mouth will be responded to."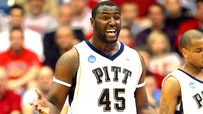 Graydon Gordian of 48 Minutes of Hell: "Those looking to react negatively to what was an unequivocally great night for the Spurs will look at the questions surrounding [DeJuan] Blair's knees and claim he isn't all he is cracked up to be. They will say he slid to 37 for a reason. I have two responses to that: First, there is no way in Hell the Spurs could have landed a more talented player at 37. Yes, there are a couple questions surrounding our early second round pick. Welcome to the reality of having only second round picks. Second, even if Blair's knees are a long-term issue, they are exactly that: A long-term issue. With the Jefferson trade, the Spurs announced their intention to make a run for a 5th title and make it now. Aside from Blake Griffin, I would argue no big was more prepared to come onto an NBA squad and readily earn significant minutes than DeJuan Blair. The truth of the matter is, being able to select Blair with the 37th pick is an unmitigated coup. Blair was a dream, someone we mentioned just in case the front office became unexpectedly aggressive and moved up into the lottery. Well, sometimes dreams do come true."
THE FINAL WORD
Orlando Magic Daily: Five reasons the Vince Carter deal makes sense for Orlando.
Nets Are Scorching: Courtney Lee -- and a whole lotta cap space -- is coming to the swamp.
Valley of the Suns: Earl Clark and PHX -- a nice fit.

(Photos by Jesse D. Garrabrant, Jennifer Pottheiser, Andy Lyons/NBAE via Getty Images)