Is having Michael Jordan as owner-operator in Charlotte more than just a conflict of interest? Speaking of Carolina guards -- does the acquisition of Ty Lawson mean the end of Anthony Carter's days in Denver? And what does organized chaos on the court look like at the junior high level?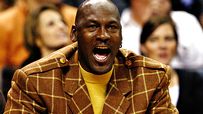 Rob Mahoney of Hardwood Paroxysm: "In spite of all of [Michael] Jordan's reasonable success in the recent past, having him as the head of an ownership group is not only ill-advised, but flat-out irresponsible. He's the head of basketball ops in Charlotte, and elevating him to the majority shareholder in the team bears one flaw of cataclysmic proportions: No matter how terrible of an executive Jordan is or ever will be, he holds his own purse strings. That means Jordan himself would have to be resigned to stepping down from his duties if that time ever came, which is not exactly the kind of thing you'd like to bank on. Jordan, as a player and a person, is renowned for his passion for the game, his refusal to quit, and his must-win mentality. On the court, those things are an asset. But in the case of an executive with a seriously blemished record, confidence becomes arrogance, resolve becomes stubbornness, and desire becomes insanity. The Bobcats can live with Jordan right where he is: just tasting the power of ownership but without the ball in his hands at all times. MJ is going to keep calling for that power and that responsibility as long as he's a manager in this league, but sometimes a person just needs to be told, 'No.'"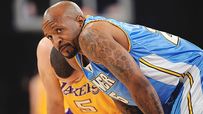 Jeremy Wagner of Roundball Mining Company: "[W]hy do so many Nuggets fans love to hate Anthony Carter? Maybe it is because he reminds us all a little too much of ourselves. We watch the NBA to see world-class athletes do things that we could never dream of doing. When we see Carter, he rarely does anything fancy and he always seems to be a heartbeat away from getting embarrassed. Maybe watching him play is a little too personal for many of us. Not only does Carter get the job done, but his real value is that he is a real value. It is amazing that Carter does what he does for the league minimum. That makes Carter almost invaluable for a team that has very little wiggle room when it comes to finances. With the presence of Ty Lawson next season Carter's place on the Nuggets roster could be in jeopardy. I thought there was a very telling quote ... where Chauncey [Billups] said that with Lawson on board maybe he can play fewer minutes. That was a pretty big condemnation of Carter ... [T]he primary area of concern with Lawson is his defense. If he cannot get the job done on the defensive end the Nuggets are going to have to have another option ... Until we see what Ty Lawson can do, I think it is a no-brainer that the Nuggets bring Carter back for next season and there are few players that bring as much value as Carter."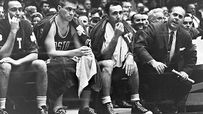 Zach Harper of Hardwood Paroxysm: "I started assistantly coaching junior varsity basketball for a local high school ... It didn't just find a place in my life. It didn't just become part of my schedule. It became my schedule ... I was so hooked after my first practice with this group of 10 high school freshmen and one eighth-grade child that I realized an even deeper love and appreciation for the game of basketball. We traipsed through the first couple of weeks of our summer league by learning the correct ways to play basketball and by learning the strengths and weaknesses of our team. We figured that our team wasn't very big or athletic but we had a lot of basketball skill from our best player to our 11th best player. We played our first game four weeks ago and in that game, we learned everything we needed to know about our team for the rest of the summer. We were good. Check that. We were REALLY good. We were chaos masked in peach fuzz, braces and XBOX Live handles. We were a running, pressing team that played harder than anybody we faced and more hectic than Don Nelson's brand of basketball could ever dream of being. And we won. A lot."
THE FINAL WORD
Warriors World: An interview with Anthony Randolph's high school coach.
Knickerblogger: A new Similarity Score for measuring players.
48 Minutes of Hell: The value of George Hill.
(Photos by Streeter Lecka, Kevork Djansezian, Robert Riger/NBAE via Getty Images)