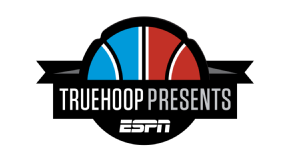 STEVE BLAKE DOESN'T sit by the phone, but his cell is never far from reach -- during his morning workouts, picking up his boys from school, or lying in bed with his wife watching television while ruminating over whether he's actually retired.
For now, he is definitely unemployed.
It's the first time in 13 NBA seasons that no team has offered the 36-year-old point guard a contract. When the Houston Rockets hired Mike D'Antoni, his former Lakers coach, Blake perked up, optimistic. But then the Rockets locked up Pablo Prigioni with a two-year contract in July. When Mo Williams abruptly retired last week, Blake's hopes were raised again that Cleveland might call. But the Cavaliers reached out to Norris Cole and Mario Chalmers instead.
"I've never had to wait this long," Blake concedes. "I've always had a place to go. To be in this space ... it's definitely different."
Kobe Bryant's magnificent show and Tim Duncan's disappearing act notwithstanding, precious few NBA players script their own endings. For the typical NBA player, the ending is far murkier and significantly more anticlimactic. Careers simply peter out, clouded by the disappointment and bitterness that mounts as the months drag on and the realization sets in that nobody wants them anymore.
There were 201 free agents on the market on July 1. There are still 24 who remain unsigned, among them Chalmers, Cole, J.R. Smith, Josh Smith, Kevin Martin, Matt Bonner, Kendrick Perkins, Andre Miller and Chris Kaman. Some of those players may not have known it at the time, but they have already played their last NBA game.
Blake is not planning to be one of them. He spent each morning during the preseason scrimmaging with Trail Blazers players at the team's facility near his Portland home, but that is no longer an option now that training camp is in full swing. At night, Blake lifts and does conditioning drills.
He doesn't need the money -- he just craves the game. Blake has three sons -- ages 9, 7 and 6 -- and he has moved them each time he has changed teams, from Portland to Los Angeles to San Francisco, back to Portland and, last season, to Detroit. If he does get picked up, Blake says, his kids and his wife, Kristen, will remain in Oregon, which will be a difficult adjustment for all of them. But it will be palatable because it will be for just ... one ... more ... year. While his first priority is to play, Blake says he is also open to taking a coaching job. He started planning for the future years ago by enrolling in coaching clinics and attending real estate symposiums.
But Blake knows it's a numbers game. There were 60 players selected in the draft in June, and most of them will garner roster spots.
"Sometimes," Blake says, "you don't realize you are retired until you don't have a job."