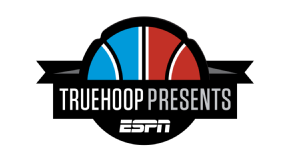 ALL IN ALL, it was not the best few months for Draymond Green. On June 10, during Game 4 of the NBA Finals against the Cavaliers, some 20 million viewers caught him in the act of trying to slap LeBron James in the groin. Three days later, after being suspended for that act, he watched his Warriors lose by 15 before dropping Games 6 and 7 in the greatest collapse in Finals history. In early July, he was arrested in East Lansing, Michigan, on an assault charge resulting from a scuffle in a college bar. Later that month, Green accidentally sent out a photo of his penis to the world.
By universal decree, the 2016-17 Warriors are a juggernaut. And if this juggernaut has a foundation, Green is it. Steph Curry is the reigning MVP; new acquisition Kevin Durant is one of the NBA's greatest scorers. But multiple Warriors staffers share the opinion that Green is their most important player. Nobody replicates his set of contributions. As one team official puts it: "The guys might be frustrated by his antics, but they had an opportunity to prove themselves without him in Game 5 and they played like a bunch of [cowards]."
Herein lies the paradox of the perfectly constructed squad: It's built on ground that roils with lava -- and on the back of a man who has become increasingly unpredictable, emboldened and unaccountable.
Draymond Green had a very bad summer. But that weekslong meltdown was a year in the making. And to understand the tensions that could undermine this season's presumptive champion, you must first understand the untold story of what undid the Warriors a season ago.