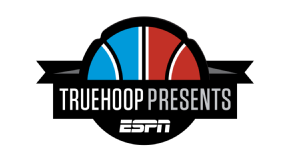 IT'S JAN. 28, 2011. Doc Rivers' powerhouse Celtics, featuring a Big Three of Kevin Garnett, Paul Pierce and Ray Allen, are seven months removed from their second Finals in three years. They're 35 -- 10 on the season, winners of seven of their past eight, and visiting the 20 -- 24 Suns. Prediction: blowout.
From the start, though, the Celtics stumble in startling fashion. Garnett throws a pass to no one, then gets tossed for striking Suns forward Channing Frye in the groin. Boston shoots a season-worst 34.2 percent against one of the NBA's worst defenses. The Suns roll 88-71.
Rivers, incensed, rides out most of the game from the visiting locker room after being ejected for jawing at the officials. Watching it all unfold, he wonders, Jesus Christ, was the whole team drinking last night? But the Celtics' longtime trainer, Ed Lacerte, has another theory: "We should see the sleep doctor. This is the game he pointed to."
The sleep doctor was Dr. Charles Czeisler, the director of the Sleep Health Institute at Brigham and Women's Hospital and of sleep medicine at Harvard Medical School, whom Rivers had consulted before the season, asking him to identify trouble spots on the schedule. Czeisler noted that the Celtics would be flying into Phoenix after facing the Trail Blazers in Portland the night before -- and Cleveland in Boston two nights before that. With so much travel across so many time zones in just three days, "your instincts will be bad," he said. "It'll be like playing drunken basketball. You will not win this game."
After the loss, Rivers realizes that Czeisler was right and that it's time to start adjusting routines. He calls his Big Three into the office: "We're changing, immediately."
The players push back. They like their routines. "This is what we do!" Garnett says.
Replies Rivers: "Well, we're not doing it anymore."