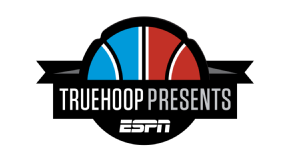 ON JULY 2, not 48 hours into the financial chaos of free agency, the newest face of basketball opulence stood over a hotel toilet and barfed.
Tyler Johnson had been told for weeks that this would be the most lucrative offseason for a semi-anonymous backup combo guard in NBA history. His agents said so. His superstar teammate on the Heat, Chris Bosh, said so. But now, on Day 2 of free agency, the numbers Johnson had heard -- 8 million per year ... no, 9 million ... no, wait, 10 million -- somehow looked conservative.
Serious multiperson delegations from the Rockets, Kings and Nets had all come to downtown Chicago, where Johnson's agents are based, to meet the 24-year-old. The fact that he'd averaged only 7.4 points for Miami over 68 career games -- less than one full season -- deterred none of the general managers or coaches paying homage. "I kept feeling like someone was going to be like, 'Psych! Just kidding! None of this is real!'" Johnson says.
To pry him away from Miami, which had the right to match any contract, the Nets phoned Johnson's agents with a ballooning, back-loaded offer -- one that caused him to lie, facedown, on the carpet of their office.
And then flee, minutes later, for the safety of his hotel room across the street. And then call his mother, Jennifer, back home in Mountain View, California, to cryptically exhale, "We did it." And then vomit -- not once but twice -- as the sheer thought of a four-year, $50 million contract caused Tyler's body to revolt against his brain.
"S---," Bosh said after hearing the news. "Fifty?"
"We hadn't even come to a decision yet," Johnson recalls of the ongoing bidding war, "but I didn't know how to react."