NEW YORK -- Phil Jackson says he hasn't voted for a president since 1980. After campaigning vigorously on behalf of losing democrats George McGovern and Jimmy Carter, Jackson determined the political system was flawed, perhaps even broken, so he ceased participating.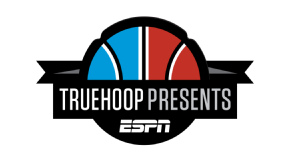 He watched last Tuesday's presidential outcome at the New York abode of his friend and former teammate Bill Bradley, the one-time U.S. senator from New Jersey who ran for president in 2000.
"We ordered out -- Greek,'' Jackson reveals. The senator and Knicks president did what most American did that night -- obsess over the turnout in Broward or Wayne County and try to make sense of one surprise after another. Then, for Jackson, thoughts of his day job intervened: "We had it on for a while, but I wanted to watch the Minnesota-Brooklyn Nets game because we were playing the Nets the next night, so I flipped the channel.
"Bill said to me, 'What are you doing?' I had just heard enough. Wolf Blitzer was talking so fast it hurt my brain.
"I sent my staff a riff earlier in the day from George Carlin about not voting. If you vote, you are responsible for what you get."
Phil Jackson is, of course, a president of a different kind. He's in control of the New York Knicks and fully endorses the notion that if his platform doesn't pan out, he will assume responsibility.
Jackson sat down for an exclusive interview with ESPN.com the morning after the election to discuss Derrick Rose, the triangle, Carmelo Anthony's activism and Gregg Popovich's "asterisk."