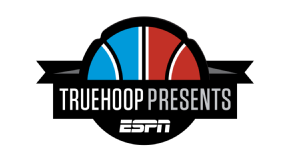 DURING LAST SUMMER'S Olympics, Team USA's basketball players stayed in an ultraluxury cruise ship moored at Rio de Janeiro's Pier Maua. It had extra long beds to accommodate tall people, shiny brass and glass in every room, a pool bar, a card room and white-gloved attendants at the ready. But Raptors shooting guard DeMar DeRozan says he never did sleep well there, and exhaustion colored his Olympic experience. It's easy to imagine reasons for his restlessness -- the rigors of Olympic competition, say, or the ever-present security concerns that had police snipers patrolling the waters and a wall of bulletproof glass keeping pedestrians away.
But interrupting his sleep was his alarm. Every morning, DeRozan says, he rose before 6 a.m., in the dark, when the rest of the Silver Cloud ship was entirely, eerily silent -- except for the occasional creaks and sways from the shifting waters of Guanabara Bay. Through the dark and quiet he'd make his way down the narrow stairs, through the security checkpoint, and out to a Sprinter van waiting with two trainers, a cousin, a Raptors security official and an armed guard.
The winter sunrise would begin during the half-hour drive through Rio de Janeiro, which DeRozan remembers with a half-smile, half-grimace. This was the obsessive hard work that can make someone one of the best athletes in the history of the world, and it is not easy. Technically, the destination was the Clube de Regatas do Flamengo, an aging athletic club behind tall concrete walls. In reality, the destination those days and most days was any old training facility anywhere -- because that's where you go to become the next Kobe Bryant.