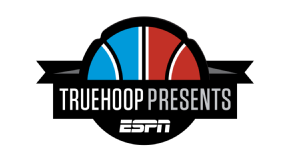 The image echoes through basketball's eternity -- confidence, accuracy and excellence all epitomized by a single finger aimed at the heavens. The multicolored ball hung in the middle of its arc, en route to its iron home, when Larry Bird looked away, still wearing his warm-up jacket, because not even that could slow down arguably the greatest shooter the game has ever known.
A heartbeat earlier, "Larry Legend" had hoisted his final shot in the 1988 3-point contest, an event he had won the previous two years, and he knew as soon as the ball departed from his fingertips that he had won it again. He raised his right index finger and walked toward midcourt, while the ball continued along its parabola before splashing through the net.
Before the event, Bird asked his competitors which one of them was finishing second. Then, without breaking a sweat, he collected a $12,500 check and his trophy. Bird led the NBA in made 3-pointers in 1985-86 and 1986-87, ranked in the top five in three other seasons and spent seven seasons ranked among the league's 10 best for 3-point field goal percentage. He led the NBA in free throw percentage four times. He scored 21,791 points (37th all time), was a 12-time All-Star, and won three NBA titles and three consecutive NBA MVPs. But that, of course, was then.
On Wednesday, the Boston Celtics icon and president of the Indiana Pacers turns 60. Bird spoke recently with ESPN about the nuances of his shooting technique, why he never tired in games, the relief he felt when he retired, the challenge of guiding a new generation of players and more.