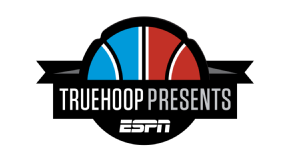 MARC GASOL IS nailing a Conor McGregor impression -- flapping his arms wildly as he struts down the floor of Staples Center just like the 5-foot-9 Irish UFC champion -- and the celebration is totally justified.
The Memphis Grizzlies should not have won this game. It's mid-November, and the Los Angeles Clippers, the NBA's hottest team with a 10-1 record, should have been cruising against the middling Grizzlies. After hobbling through 14 minutes of action, one of the Grizzlies' best players, Chandler Parsons, has succumbed to nagging injuries and exits for good in the second quarter. Still, the Grizzlies have hung around. And with 23 seconds left in the game, they were somehow within a point.
That's when Grizzlies guard Mike Conley drove into the paint, drew DeAndre Jordan off his man and kicked it out to center Marc Gasol in the left corner. Of all the available options on the menu, this seemed like a good outcome for the Clippers. After all, coming into this season, Gasol was a career 18.2 percent 3-point shooter, never having made more than three in any of his nine seasons. No way this is how first-year head coach David Fizdale drew it up.
But of course, this is exactly how Fizdale drew it up.
"If they help off that corner," Fizdale later explains, "the read was to kick it to Marc in the corner."
Sure enough, Gasol's 3-pointer splashed through the bottom of the net. (By December, Gasol will sport one of the NBA's top 10 3-point percentages.) On the Clippers' bench, Paul Pierce slapped his head with both hands in bewilderment -- and Gasol unleashed his McGregor routine.
Thanks to miracles like that this season, the Grizzlies are now an absurd 13-5 in clutch games -- those, according to NBA.com, in which the score is within five points in the final five minutes. Meanwhile, NBA teams as a whole this season are winning less than a quarter of games they trail by one to five points in the final five minutes. The Grizzlies, somehow, are 10-5 in those losing scenarios, which is the kind of thing that could make someone wonder whether there's something in the water in Memphis.
Most quants would argue this run of clutch wins is unsustainable, a random string of coin flips going in one direction. Just plain ol' good luck. Except the Grizzlies have been doing this for years, defying all prevailing analytical wisdom that the clutch gene does not exist -- wisdom that John Hollinger, a pioneer of NBA analytics and the current Grizzlies VP of basketball operations, once fervently endorsed on these pages of ESPN.com.
Now? He's a clutch convert.
"I think there's something in the water," Hollinger says.
The question is, what?