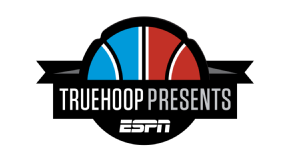 TYRONN LUE TOOK a risk. "LeBron, you gotta be better! If we're gonna win, you gotta be better!"
Deep inside Oakland's Oracle Arena, the visitors locker room was not a happy place. It was halftime, Game 7 of the NBA Finals, and the Cavaliers were trailing the Warriors 49-42.
Lue had tough words for everyone, but he was surprisingly sharp toward LeBron James. It was not the first time that night. During a timeout late in the second quarter, the rookie head coach had barked: "LeBron, what's wrong with your body language? Your body language is terrible." Lue recalls a look that seemed to say: Are you kidding me, what more do you want me to do? His answer: "You got to guard Draymond. You got to take the open shot. Quit turning the ball over. Fix your body language. Anything else you want me to tell you?"
As he had for most of the series, James led the team that night in scoring and assists. But it wasn't yet enough. He was two quarters from fulfilling his homecoming promise to bring Cleveland its first NBA title, and the Cavs were close to letting it slip away. Draymond Green had been killing them with a flurry of 3-pointers, and everyone in the locker room realized that one big push from the Warriors in the second half could put victory out of reach.
"We weren't performing well," says James Jones, the team's veteran forward. "LeBron needed to step up, and as a team we needed to take it to another level."
Lue decided to say everything he could to get under LeBron's skin: "Game 7! Your legacy is on the line."
James couldn't believe he was being challenged, and Cavs assistant Damon Jones worked to calm him down: "You trusted Coach all season. You said he was going to take us to where we wanted to go. If you trusted him then, you need to trust him now."
James snarled, "All right, f--- it!" before reportedly storming out of the locker room.
"Now I got him," Lue thought.
Coaches court misfortune when they confront LeBron. Piss him off and you might lose him. Maybe he tunes you out forever and you could soon be looking for another job. Ask David Blatt.
But James responded to Lue's challenge in the second half, scoring 15 points and delivering 4 rebounds, 6 assists and 1 length-of-the-court-recovery blocked shot for the ages. "Yeah, I felt different [than Lue did]," James says now. "But at the end of the day, we respected one another to the point where I was like, 'OK, I respect you; let's hash it out here, leave it in the locker room and get to playing.' And I was able to respond in the second half because I just respect what he says."
When Game 7 ended, Lue sat on a black padded chair, alone, his head buried in a maroon towel, and cried. He thought of his grandmother and his mother, the two women who raised him. Both were battling breast cancer, and neither could attend the Finals. He thought about playing for the Lakers and the permanent place he holds in "You got posterized" lore as the guy who stumbled and was stepped over by Allen Iverson. He thought about his long career -- seven teams, 11 years, never close to being a star -- and then his sudden, unexpected rise to the top as a 39-year-old coach.
And he thought of the blue-collar town where he grew up, on the plains of central Missouri. And when he stood with his team at the postgame trophy ceremony, he approached the microphone and yelled, "Mexico, Missouri, we in the house, baby!"