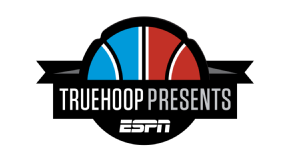 THERE ARE THOSE who like dogs. There are those who love dogs. And then there is Los Angeles Lakers guard D'Angelo Russell. His dad, Antonio Russell, remembers that from Russell's earliest years through his teens, if anything happened to a dog in a movie or TV show, Russell would break down crying. Antonio would try to comfort him. "You know it's just TV," he'd remind his son. But Russell said he didn't care. It felt real enough to him.
"He really is crazy about dogs," Antonio says now.
So when D'Angelo, as a middle-schooler, came by a blue-eyed pit bull named Diamond, she became everything to him. He spent countless hours walking with her around the neighborhood, trying to teach her new tricks, playing in the backyard, where there was a small opening in the fence that she could squeeze through. She escaped a few times, but he always found her. Then one day, after keeping her in the backyard like always, Diamond was gone. D'Angelo was beside himself, dragging his friend Jacob Mills with him to search on foot. They never found her.
"I just remember him being heartbroken," Mills says.
D'Angelo had her maybe a year, and she was about that old. A full year later, when Mills and D'Angelo were playing on the playground, Mills remembers D'Angelo suddenly blurting out: "Hey, do you want to go look for Diamond?"
Mills was shocked, but quickly realized his friend was "dead serious."
"D, it's been a year," Mills told him. "I'm pretty sure she's gone."
Diamond was tough to replace -- for emotional reasons, and for practical ones. Russell's childhood was all moves: to the suburbs of Louisville, to prep school in Florida for most of high school, to Ohio State.
Throughout, Russell kept his focus. And his focus has been squarely on man's best friends. "D-Russ loves them and he takes them and he treats them like they're people," says Kelsey Mitchell, a star forward for the Buckeyes' women's basketball team. "He talks to them. I used to be like, 'D-Russ, this is not a person.'"