(with reporting by Zach Lowe, Ethan Sherwood Strauss, Marc Spears, Marc Stein and Royce Young)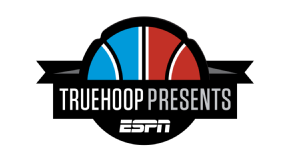 Steve Kerr's answer, of course, was "yes." There was no pause to consider how adding Kevin Durant to a 73-win team would affect chemistry. No worry that the four-time NBA scoring champion might disrupt the delicate ecosystem he'd created. Kerr needed no convincing. He had been a member of two NBA dynasties -- one in Chicago with Michael Jordan's Bulls, the other in San Antonio with Tim Duncan's Spurs -- and knew what it takes to sustain them.
The only question was whether Durant had the stomach to break hearts in Oklahoma City.
"I knew he was close," says Bruce Fraser, Warriors assistant coach and Kerr's best friend. "But I thought having to say no to people he loved was going to be harder for him and more painful than saying yes to the Warriors." KD, after all, was a man who'd walked the streets of Moore, Oklahoma, after it was destroyed by a tornado in 2013 -- then donated $1 million to the town. He was the man who, when named the NBA's 2014 MVP, told the people of Oklahoma City that, "You get knocked down, but you keep getting back up, keep fighting; it's the perfect place for me."
OKC was banking on that loyalty. It was only through a historic quirk that teams such as the Warriors, Clippers and Spurs had enough room under the salary cap to make a play for Durant. In the past, a franchise would have had to gut its roster to bid on a superstar of KD's proportions. But when the cap spiked by almost $25 million with the infusion of new TV revenue, that created an unprecedented opportunity. In the end, it would come down to Durant -- and what he wanted. And either way, the NBA would never be the same.