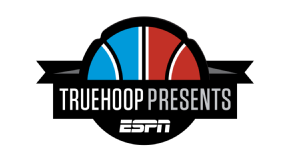 IT IS MID-FEBRUARY and LeBron James, a man who has labored through six straight trips to the NBA Finals, is leading the league in minutes per game.
A breather is clearly in order -- and was on order on Feb. 8, when coach Tyronn Lue had announced that James, Kyrie Irving and Kevin Love were "probably" going to take the night off on the second game of a back-to-back at Oklahoma City. But then, after a four-hour overnight flight from Indiana ahead of the nationally televised game, the Cleveland Cavaliers had a sudden change of plans. Minutes before tipoff, Lue announced the trio would give it a go.
The coach offered a rationale that was less than scientific: "All three guys say they feel pretty good, and we got a good thing going, so why not keep it going."
It turned out the Cavs couldn't get anything going. James shot 8-for-19 in the nine-point loss to the Thunder and missed two dunks, something so uncharacteristic, LeBron hadn't done it for almost eight years. Instead of getting the night off, James registered a whopping 41 minutes, a total that even Russell Westbrook had reached just three times this entire season; James had done it six times in the previous month alone. Love hardly fared any better, going 5-12 from the field with no three-pointers while playing in his third game in four nights and coming off a back injury -- a workload that would seemingly come to haunt him less than a week later.
Indeed, "DNP-Rest" is basically a new thing, and there's no getting around the fact that a lot of people find it offensive. Who wouldn't love to get out of work to ... rest? If Michael Jordan, Larry Bird or Magic Johnson ever did it, they at least had the decency to call it something that sounded like an injury.
But make no mistake: for James (and the Cavs), rest should be the top priority.