This year's MVP debate has no clear-cut favorite -- the players with the gaudy stats don't have the win totals, and vice-versa. So ... who should it be? We assembled some of the world's foremost basketball minds from the analytics community to answer the question.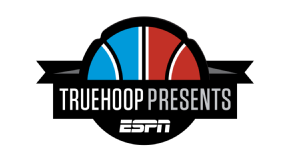 JEREMIAS ENGELMANN: Here goes: Steph Curry should be the MVP. Since 1985, no player has won the MVP whose team didn't finish third or better in its conference. And with LeBron slowly fading -- his blocks are down, his turnovers are at a career high -- my vote goes to a player from the team that currently sports the best point differential of all time, the Warriors. It's always tough to select a single best player from a team this great. And on paper, if you combined their counting stats, Curry and Kevin Durant, before his MCL sprain, were about equal. But what gives Curry the nod, even before Durant's injury, is that we know he can reach unprecedented heights of team success without Durant. Just look at Curry's +/- per 48 minutes this season compared to the other league leaders.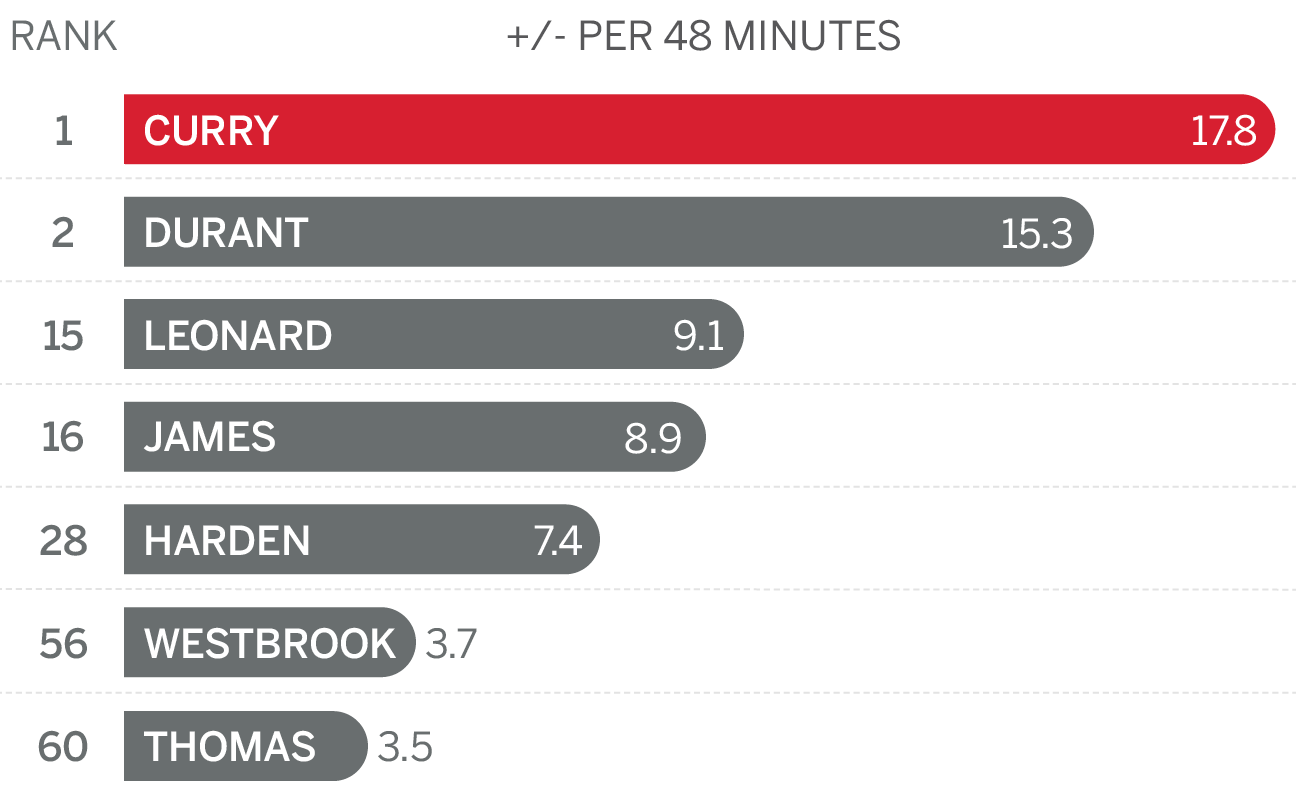 His on/off (+15.6) dwarfs that of Durant (+7.8). The Warriors simply play at their best when Curry is on the court and suffer significantly more when he sits. And while it's true that Curry is playing a hair worse than last season, it's unfair to compare him to standards he himself set in a season in which he was voted unanimous MVP. He would be on course to have the best 3-point shooting season of all time if it weren't for his own 2015-16 campaign.