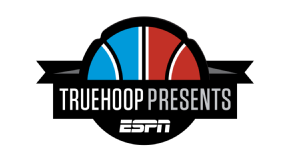 Something seemed off about Cleveland Cavaliers point guard Matthew Dellavedova during last Thursday night's game against the Brooklyn Nets.
He was held scoreless in 17 minutes of action, taking six shots and missing every single one of them, in perhaps the coldest shooting performance of his career. But if you'd looked closer, you would have found that something was indeed off -- or, to be more accurate, something was missing. In each of the prior 15 games, a wearable gadget had been strapped to the wrist of Dellavedova's guiding hand. On that night, for the first time in over a month, Delly's left wrist was bare.
The device that had been occupying Dellavedova's wrist is called a Whoop, and it's built to track fancy stuff such as heart rate, body temperature and body movement during both awake and sleeping hours. Think Fitbit, but for the million-dollar athlete. (It is not, mind you, built to help a point guard's shooting, so any correlation between Dellavedova's poor showing and the absence of his Whoop is surely coincidental.)
There is, however, one problem with it: The Whoop is prohibited under league rules.
For most of March, Dellavedova wore the Whoop (pronounced like "hoop," not "whoopee cushion") without repercussion from the league office, which bans wearable technology for use in games. Ten years ago, such a rule had little impact on the game; players had no use for velcro-ing a Blackberry on their arm. But behind the scenes, more and more teams are using hi-tech, body-monitoring devices such as Catapult accelerometers -- worn underneath the jersey, and ostensibly not during the games -- to track workloads and movement in the name of injury prevention. Catapult's client list now includes 19 teams, up from 12 last season. But while devices such as Catapult and Whoop are deemed legal for practice, games are decidedly off limits.
On Thursday last week, the league office was made aware of Dellavedova's gear and informed the Cavaliers that it would not allow the health tracker to be worn during the game. Ever since, the black strap on Delly's wrist has disappeared.
It's no coincidence that a teammate of LeBron James was wearing a Whoop. The company, a Boston-based startup founded in 2012 by Harvard graduate Will Ahmed, recently hired James' longtime personal trainer Mike Mancias as an advisor. James, a four-time MVP, dons the wearable device just like Dellavedova, but not in games.
You may have seen James' Kia K900 commercial in which he tried to dispel the Internet-fueled rumors that he doesn't drive the sedan with a $49,000 sticker price. As James sits in the driver's seat during the 30-second spot and peers into the camera, you can spot a black tracker wrapped around his right wrist. Whoop, there it is.
"At the elite level," Mancias says in a recent Whoop press release, "it's no longer just about outworking your opponents to get an edge."
On Sunday, Dellavedova confirmed to ESPN.com that he has to take off his Whoop before games now, but offered no comment. Whoop, there it isn't.