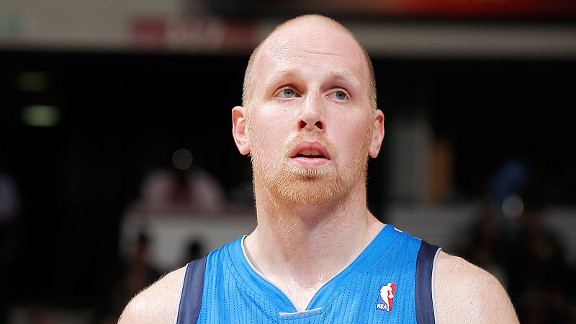 Rocky Widner/NBAE via Getty Images
Chris Kaman has been unable to practice since suffering a concussion in January.Chris Kaman isn't the first person in the NBA to sound off on the league's concussion policy this season; early in the season New Orleans coach Monty Williams complained that the league's policy treats players "like they have white gloves and pink drawers."
But Kaman might be the first to provide testimony for both the prosecution and the defense.
A week after he hit his head on the floor during practice on Jan. 28, Kaman called the league-mandated cognitive functioning test "the stupidest test ever" and bemoaned how the NBA's policy changed treatment for concussions.
"For so many years in the NBA," said Kaman, "they never had to do that stuff, and now they come up with all that concussion protocol crap. It's not cool, but it is cool, I guess. It keeps people safe."
Now three weeks since he was first injured, Kaman has passed the cognitive test but has also experienced setbacks that have prevented him from practicing with the team. He shared some details of his recovery with 104.1 FM The Ticket in Dallas:
"It's been progressing a little bit every day, then I tried to work out a little bit and had a minor setback where I had a really bad headache, so they told me to slow down. Now, I'm trying to do the same thing. I'm staying in Texas for the All-Star break. I'm trying to get my workout in and get myself ready to play when the break comes back.

"I've never had that before. Sometimes you can't control everything. It never really made it into my head. It kind of sucks because it's not like any injury where your ankle is hurt -- well toughen up and play.

"This is your brain. If you ruin that, you're pretty much toast."