Is Carlos Boozer the best thing that never happened to the Bulls? Is Brandon Bass redundant in Orlando? And will DeJuan Blair catch on in San Antonio?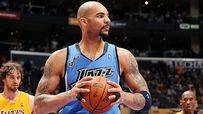 Matt McHale of By the Horns: "It's a bad sign when fans start longing for the halcyon days of the Michael Sweetney Era. And it's especially frustrating for Bulls fans, who had to deal with the loss of Ben Gordon while the league's rich got even richer: Boston got Rasheed Wallace, Cleveland got Shaq, L.A. got Ron Artest and San Antonio got Richard Jefferson ... It makes sense that the fans wanted to see a move. Something big, something juicy. But sometimes, staying the course might be the best plan of action. Or inaction, as the case may be. As things stand right now, the Bulls have a solid core of players -- a budding All-Star-in-the-making, a few savvy vets, some developing youngsters -- and enough expiring contracts to make a major move next summer or at the trade deadline. And Chicago will certainly be a much more attractive free agent destination if the Bulls can match last season's success than if they fell apart because [Carlos] Boozer took his usual 30-40 game vacation and our backcourt players broke down from playing too many minutes. Now, if the Jazz wanted to trade Boozer for some loose parts off the Bulls' scrap pile -- Tim Thomas, Jerome James, Anthony Roberson -- then let's get it done. And while we're dreaming, maybe they'll trade us Deron Williams for Brad Miller's expiring contract. But barring some mass hysteria and insanity in Utah, I guess Bulls fans will have to be satisfied with some incremental progress and hope for the future."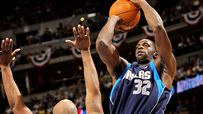 Zach McCann of Orlando Magic Daily: "The only real issue with signing Brandon Bass is that -- at least technically -- he plays the position where the Magic were the deepest before his arrival. Rashard Lewis and Ryan Anderson gave the Magic talent and depth at power forward, making it the only position with a legitimate starter and legitimate reserve (I'd count point guard as well, but that's arguable). When a team has eight players under contract, as the Magic did last week, an all-star and a promising rookie at one position feels like an overabundance of wealth. So, at the surface, bringing in another power forward doesn't make a whole lot of sense (especially a 6-foot-7 power forward who's seemingly too small to fill in as the team's primary backup center, even if the statistics say otherwise). But that doesn't mean it was a bad signing. I love the move - like most Magic fans do - especially for the relatively inexpensive price tag. For a 23-year-old who seeps potential and has already played meaningful minutes on an upper-echelon team, $18 million over four years is a great deal. Anytime you can attain a quality player for that kind of value, you do it."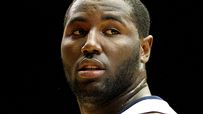 Graydon Gordian of 48 Minutes of Hell: "I love watching [DeJuan] Blair work under the boards. He has a mature sense of spacing and soft, accurate hands. His rebounding was particularly notable on the offensive end, where he consistently turned misses by his teammates into open layups and trips to the line (where he went 5-6). As will be the case with during the regular season, Blair was by no means the tallest player on the floor. But he was the only player on either team whose rebounding count reached double digits. Blair's offensive contributions weren't limited to put-backs; he showed promising signs that a well-rounded offensive game may be in his future. On the first play we ran specifically to him, Blair turned and hit a smooth 12-footer. On the next play, he received the ball at almost the exact same spot and used his defenders over-adjustment to take him off the dribble and draw the foul. Blair's mechanics are a little loose, but the origins of a reliable offensive arsenal are there."
THE FINAL WORD
Raptors Republic: Jarrett Jack, stop-gap?
Cowbell Kingdom: The cap and the Kings.
Valley of the Suns: What to expect from the Suns this week in Las Vegas.
(Photos by Andrew D. Bernstein, Doug Pensinger, Noah Graham, Bill Baptist/NBAE via Getty Images)