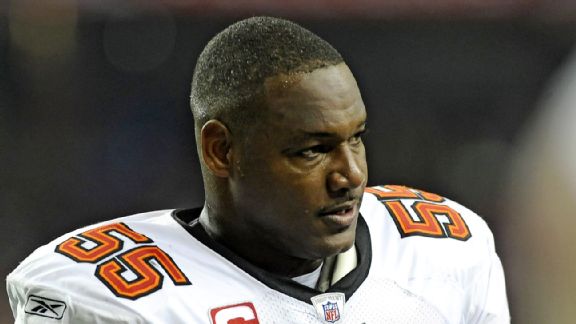 Al Messerschmidt/Getty ImagesPro Football Hall of Famer Derrick Brooks tells the guys about Tony Dungy's impact on him and more.
• Pro Football Hall of Famer Derrick Brooks dishes on his induction to the HOF, how Tony Dungy influenced his career, whether the Seahawks' defense ranks among the great defenses in NFL history and more. Brooks

• ESPN NFL Insider John Clayton weighs in on how the Seahawks can maintain their success, why the salary cap could challenge Seattle next year, Kirk Cousins' future and more. Clayton

• Two-time Super Bowl champion Tony Dungy discusses his new book, the Seahawks' chances to make a run, Peyton Manning's legacy, whether Jonathan Martin will play in the NFL again and more. Dungy

• FOX's Brian Billick talks about the Seahawks' dominating performance in the Super Bowl, whether Seattle can afford to take time off to celebrate the win and more. Billick

PODCASTS
You know 'em, you love 'em. Longtime friends and veteran voices, Mike Golic and Trey Wingo, join forces to bring you "Golic and Wingo." Sports, life and the biggest names in the game... Every day. You ain't heard nothin' yet.