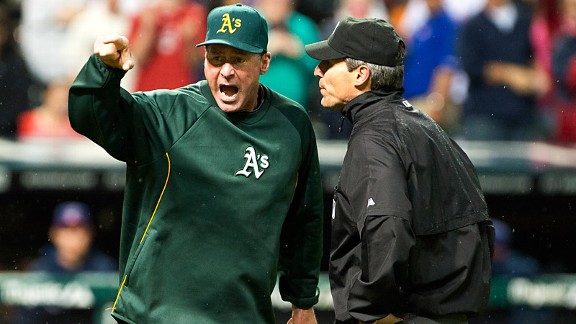 Jason Miller/Getty ImagesBuster Olney tells the guys about the blown call in Athletics-Indians, instant replay in MLB and more.
• ESPN MLB Insider Buster Olney tells Greeny and Golic about the controversial call that negated a potential game-tying home run in the Athletics' loss to the Indians and more. Will Bud Selig overturn the decision? Olney

• ESPN MLB Insider Jayson Stark says that umpires usually don't see the same camera angles as the television replays when they are reviewing home runs. Stark

PODCASTS
Mike Greenberg and Mike Golic kick off mornings with the top news, guests and drama from the world of sports.