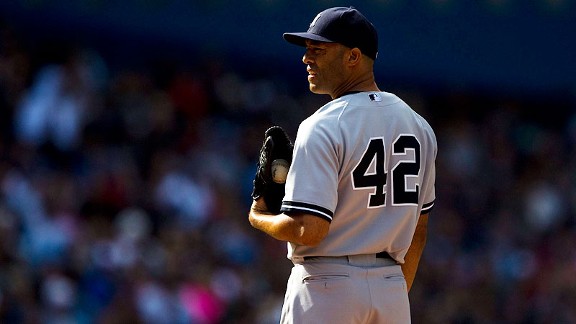 AP Photo/Darren Calabrese/Canadian PressJayson Stark tells the guys about Mariano Rivera, the Dodgers' slow start, Don Mattingly and more.
• ESPN MLB Insider Jayson Stark shares his thoughts on Mariano Rivera's hot start, the Dodgers' struggles, Don Mattingly's status and more. Stark

• Greeny and Golic weigh in on Jayson Stark's article about whether Mariano Rivera is the greatest 43-year-old athlete in any sport. Listen

PODCASTS
Longtime friends and veteran voices, Mike Golic and Trey Wingo, join forces to bring you Golic and Wingo - your one-stop-morning-shop for the biggest sports stories of the day - delivered to you with insight, expert analysis and unrivaled access that only years in the studio and on the field can earn. Sports, life and the biggest names in the game... Every day. You ain't heard nothin' yet.