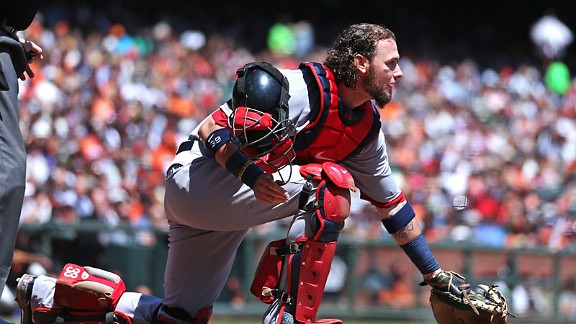 Brad Mangin/MLB Photos/Getty ImagesJarrod Saltalamacchia tells the guys about getting ready for the World Series, facial hair and more.
• Red Sox C Jarrod Saltalamacchia discusses Dustin Pedroia's leadership, communicating with Koji Uehara, beating the Tigers in the ALCS, preparing for the World Series and more. Saltalamacchia

• Former Tigers manager Jim Leyland talks about his decision to step down, Miguel Cabrera's place in history, losing to the Red Sox in the ALCS and more. Leyland

• ESPN MLB Insider Jayson Stark dishes on the managerial situations for the Tigers and Dodgers, his expectations for the World Series and more. Stark

PODCASTS
You know 'em, you love 'em. Longtime friends and veteran voices, Mike Golic and Trey Wingo, join forces to bring you "Golic and Wingo." Sports, life and the biggest names in the game... Every day. You ain't heard nothin' yet.