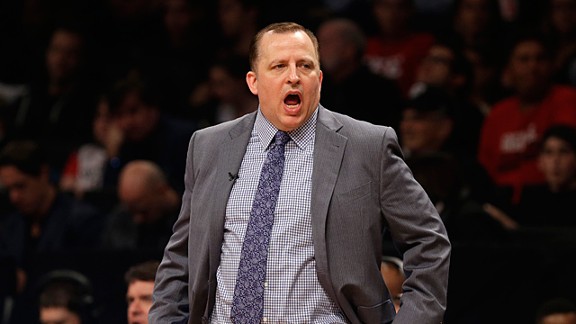 AP Photo/Seth WenigBulls coach Tom Thibodeau talks about the start to the Bulls' season and Derrick Rose's return.
Tuesday, Ryen Russillo and Danny discuss Aaron Rodgers' injury, the latest with Richie Incognito and much more. Listen to the best highlights of the show below!
Bulls coach Tom Thibodeau chats about his team's slow start, the return of Derrick Rose this season, Jimmy Butler's development, the surprises around the league thus far this season and more. Listen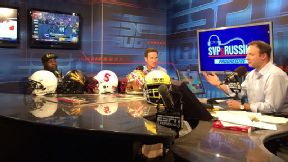 Ray Necci/ESPN Radio Chiefs defensive lineman Tamba Hali in studio.
Chiefs DL Tamba Hali dishes on his progression as a pass rusher, the major differences between last year and this year, the team's preparations for the Broncos and more. Listen

ESPN NFL analyst Tim Hasselbeck shares his thoughts on the language used in NFL locker rooms, Jonathan Martin's relationship with his teammates and the circumstances backup quarterbacks face. Listen

ESPN NFL analyst Trent Dilfer weighs in on the controversy in Miami, the culture in NFL lockers rooms, Aaron Rodgers' injury, Seneca Wallace's ability as a replacement and more. Listen

PODCASTS
Will Cain gives you his unfiltered take on the biggest stories in the sports world.