Shields beats Gabriels, scuffles with Hammer post fight
Claressa Shields is dropped to the mat in the first round, but dominates the rest of the match. After the fight she confronts Christina Hammer.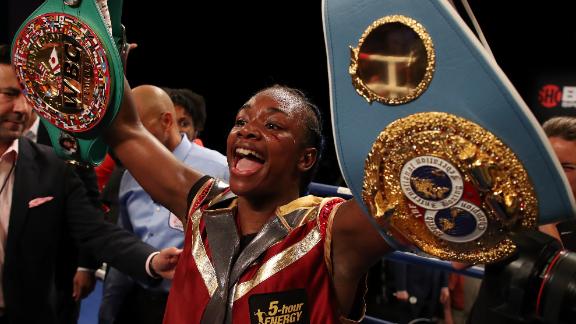 Shields calls for Hammer, scuffle ensues in ring
Claressa Shields has a confrontation with Christina Hammer after both fighters win Friday.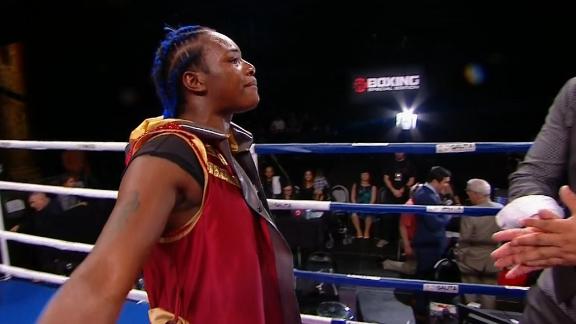 Serious Canelo shade at the GGG luncheon. VADA is the Voluntary Anti-Doping Association.
Spence KOs Ocampo at end of first round
Errol Spence Jr. defends his welterweight title with a first-round knockout of Carlos Ocampo.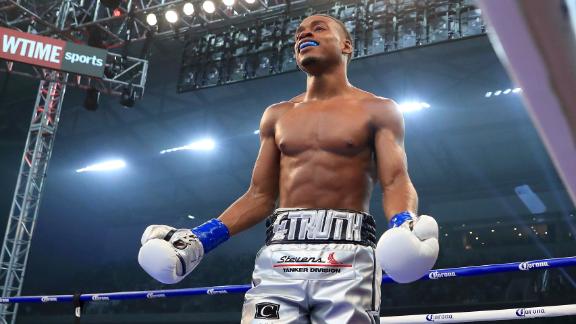 Roman defeats Flores via unanimous decision
Danny Roman dominates Moises Flores and retains his junior featherweight world title belt.
Canelo-GGG will fight again after 'Hail Mary' deal
Dan Rafael details how unlikely a rematch between Canelo Alvarez and Gennady Golovkin was looking until a late deal was reached.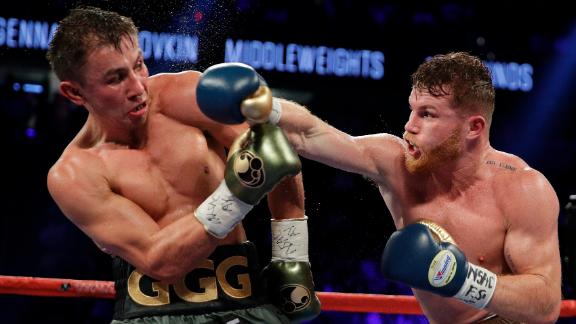 Welterweight titlist Errol Spence Jr. makes his mandatory defense in a hometown fight vs. Carlos Ocampo. He says he'll KO Ocampo. Ocampo response? Just try.
Danny Roman makes his second junior featherweight title defense vs. interim titlist Moises Flores.
Junior welterweights Javier Fortuna and Adrian Granados meet in the opener of Showtime's tripleheader Saturday night at the Ford Center in Frisco, Texas. This should be a very good fight.