Alvarez vs. Lopez
Sept. 15, 2012 // 9 p.m. ET (Showtime)
MGM Grand, Las Vegas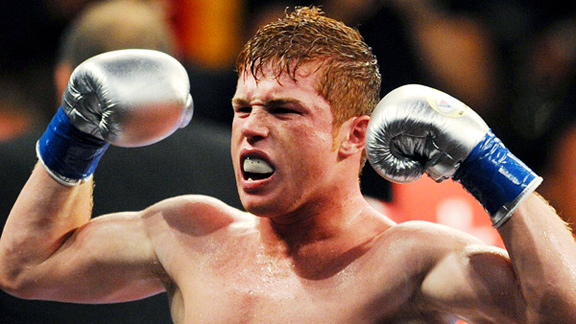 Mark Ralston/AFP/Getty Images
Predictions

Dan Rafael
Lopez will fight as hard as possible and take aim at another "Rocky" moment, but it won't be there this time. Alvarez is too big and strong for him and will convincingly outpoint him.
Diego Morilla
As much as Lopez would like to make this a midrange boxing match, Alvarez will take control with his pressure game and take a stoppage win sometime before the 10th.

Kieran Mulvaney
Lopez will take the fight to Alvarez, but the champ won't be nearly as open as Victor Ortiz was. Canelo will fend off the attack, break him down and win by late stoppage.