Alvarez vs. Trout
Apr. 20, 2013 // 10 p.m. ET (Showtime)
The Alamodome, San Antonio, Texas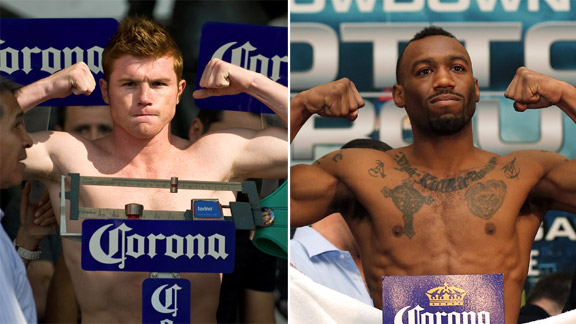 Getty Images
Predictions

Dan Rafael
Styles make fights, and this is a bad style fight for Alvarez. Trout has the skills and quickness to outbox him. Will the judges call it for Trout, though? Different story.

Kieran Mulvaney
Alvarez will struggle early with Trout's reach and movement. But he'll slowly reel him in down the stretch with body work, overhauling him en route to a points win.
Bernardo Pilatti
If Alvarez is aggressive at the start, the fight is his for the taking. But if he doesn't score an early KO, expect Trout to score a close decision or late-round stoppage.