Pacquiao vs. Marquez IV
Dec. 8, 2012 // 9 p.m. ET (HBO PPV)
MGM Grand, Las Vegas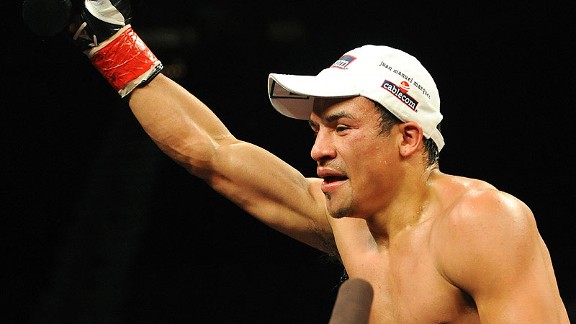 MARK RALSTON/AFP/Getty Images
Predictions

Dan Rafael
All three previous fights were extremely close and could have gone either way. Don't expect that to change. Flip a coin -- but this time Marquez finally gets a decision.

Kieran Mulvaney
Pacquiao is more aggressive in seeking a definitive victory, and that plays into the hands of Marquez, who counterpunches his way to a decision he earns and, this time, receives.
Bernardo Pilatti
Marquez will have the desire and ability, relying on his lethal counterattack. No controversy this time around: Marquez will win by a good margin or a late knockout.