At this point, it's the only question worth asking: Who will win Saturday night's fight between Canelo Alvarez and Julio Cesar Chavez Jr.? Our experts make their picks.
Dan Rafael
ESPN.com
Alvarez by decision
I expect this to be a really exciting fight. But as far as how it goes, Canelo is the superior boxer, and he has better speed and a bigger heart. Even though he will face a bigger, stronger man and will be fighting at by far his heaviest weight, I think he'll turn back a stiff challenge from Chavez and win a decision.
---
Nick Parkinson
ESPN UK
Alvarez TKO8
Alvarez is in good form while Chavez Jr.'s career has stalled in recent years. I think Canelo will be too sharp, forcing a late stoppage. It will be interesting to see Canelo against a bigger opponent, and he will eventually wear down Chavez Jr.
---
Teddy Atlas
ESPN TV
Alvarez by KO
A bigger and slower Chavez Jr. will come forward bending low and get caught by Canelo's uppercuts and sharp body shots, proving once and for all that bigger is not always better. Canelo by late-round KO.
---
Nigel Collins
ESPN.com
Alvarez by unanimous decision
Chavez Jr. should not be taken for granted, as anyone who saw him absorb a beating for 11 rounds before knocking down and badly hurting Sergio Martinez in the 12th should realize. I expect a reasonably competitive fight, with Alvarez's better boxing skills and more accurate punching giving him the edge he needs to win a unanimous decision.
---
Eric Raskin
HBO.com
Alvarez by KO10
Size advantages are often overrated, and in this case, I expect Chavez to be drained from trying to make 164.5 while Canelo has all the edges in terms of skill, poise, confidence, speed, footwork, etc. It might not be as one-sided as Manny Pacquiao-Oscar De La Hoya -- and Chavez, at 31, is young enough that he probably won't hit the wall as dramatically as De La Hoya did that night -- but I see a somewhat similar outcome. If Chavez uses his height and range and boxes more cautiously, there's a very realistic chance that he lasts the distance. But more likely, his bravery and lack of in-ring discipline will open the door for Canelo to force a stoppage in the later rounds.
---
Juan Manuel Marquez
ESPN Deportes/Golpe a Golpe
Alvarez by decision
I think Canelo should win because of his speed, good combinations of blows and lethal counterpunching, but if Chavez is able to show some speed and waist movements, the fight could go either way.
---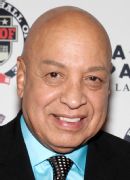 Joe Cortez
ESPN Deportes/Noche de Combates
Chavez by split decision
Both fighters have to fight the right fight. Canelo has to put the pressure from the get-go and use his speed and body shots to slow down his opponent. Chavez has to box from the outside, score combinations and not slug with a slugger.
---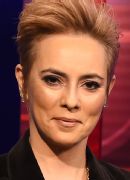 Claudia Trejos
ESPNdeportes.com
Alvarez by UD
I need to be VERY CLEAR: This will not be an easy fight for either boxer. Chavez is a hard-hitting fighter with a strong jaw, and he is naturally the bigger guy. But he agreed to fight at a catchweight of 164.5 pounds, a challenge that came with a hefty price tag and a sacrifice that could reflect in less power. Canelo has made very steady progress. This version of Alvarez is definitely not the same Canelo we saw against Erislandy Lara. Moreover, if it's not done not carefully, the weight gain in rehydration can make a fighter tight, and Chavez is not the most agile fighter. I am curious to see both fighters' stamina, the main factor in a fight that I see going the distance. I see Canelo handling his weight and power wisely throughout the fight and taking the W.
---
Bernardo Pilatti
ESPNdeportes.com
Chavez by KO
It is very complicated forecasting this fight. If Chavez recovers well from making the 164.5-pound limit, by size and power alone he should be able to win by KO before the seventh round. If he does not get the stoppage, it will be Canelo's night.
---
Carlos Narvaez
ESPNdeportes.com
Alvarez by UD
An interesting match in which I think Alvarez will dominate to an easy decision. Chavez is a fighter of stamina who could easily surprise Canelo with quick combinations. But in the end, Alvarez's experience and the pressure that he will impose through the fight will give him the victory.
Jorge Eduardo Sanchez
ESPN Deportes
Alvarez by TKO
Canelo must win. Chavez's size could bother him during the fight, but only if he lets it. There has been a lot of talk about weight and talk of Chavez going up to 185 pounds Saturday night. But what is now an advantage for Chavez can end up being a disadvantage if he doesn't do it right. Canelo is faster and more intelligent, and he doesn't hit much. Chavez is mentally weak and needs a big punch, but can he land it?
---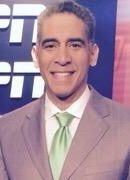 Leopoldo Gonzalez
ESPN Deportes/Noche de Combates
Chavez by decision
There is much talk about the sacrifices both fighters have had to bear to make the catchweight of 164.5, and the worst part seems to be for Chavez, who has been undisciplined through his career and has missed weight a few times. But something has changed drastically for this fight. If he makes weight, as expected, the son of the legend will come with advantages of weight, size, reach and a better chin.
Your take: