At this point, it's the only question worth asking: Who will win Saturday night's world lightweight title fight between Jorge Linares and Vasiliy Lomachenko? Our experts make their picks.

Dan Rafael
ESPN.com
Lomachenko by KO
Great matchup, but Lomachenko is the pound-for-pound best, and he'll show it once again by stopping Linares late in the fight.
---
Nick Parkinson
ESPN UK
Lomachenko by KO
Expect both to sparkle, but Lomachenko should triumph by late stoppage -- possibly on cuts -- after building momentum with his accuracy taking its toll on Linares.
---
Teddy Atlas
ESPN TV
Lomachenko by KO
Linares is bigger, but in the end, that won't help. He is prone to headbutts and cuts, and that might become a factor. Linares has been stopped three times, and Lomachenko will make it four by taking Linares apart piece by piece, as is his usual MO. Counter right hooks from Lomachenko's southpaw stance and right hands to the body of Linares should help to end the night by the 10th round.
---
Nigel Collins
ESPN.com
Lomachenko by TKO8
Linares faded in the late rounds and barely scrapped by Luke Campbell via split decision. No way he beats Lomachenko.
---
Mark Kriegel
ESPN TV
Lomachenko by TKO11
Both guys are such accomplished stylists, such pretty fighters. Shame, then, it'll end in an ugly mess. Linares has height, reach, size and power, but unfortunately for him, thinner skin (factually, not metaphorically). There will be blood from both guys, but mostly Linares. Lomachenko will find a way to move to his right, around Linares' power jab. Look for a grisly conclusion to a great fight.
---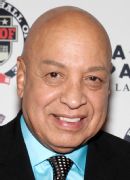 Joe Cortez
ESPN Deportes
Linares by decision
I feel that Lomachenko is a fighter who has great talent, but he has never fought a fighter like the veteran Linares, who has been one of the standout in the lightweight division for years. Linares will take Lomachenko to school.
---
Eric Raskin
HBO Boxing
Lomachenko by TKO10
As talented as Linares is, this fight still has strong mismatch potential; that's how exceptional Lomachenko is. Linares has the speed and the length to keep it close for a few rounds, but eventually, Lomachenko will get dialed-in and start landing at will, frustrating and handcuffing Linares. And we all know what happens to Linares' face when you punch it repeatedly: Either his corner or the ref will stop it with a bloody Linares on his feet but fighting a futile battle.
---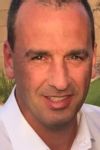 Charles Moynihan
ESPN Bureau Producer
Lomachenko by KO8
Lomachenko, with his full array of weapons on display, including his amazing footwork, defeats Linares by TKO.
---
Salvador Rodriguez
ESPNdeportes.com
Lomachenko by decision
Lomachenko's quickness and punching from different angles will give Linares many problems in the first half of the fight. The Venezuelan will respond better later in the fight, showing stamina and courage, but that won't be enough.
---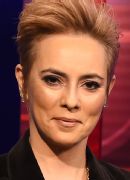 Claudia Trejos
ESPNdeportes.com
Lomachenko by split decision
It will be a very exciting fight, with Linares having the size advantage, beautiful technique, speed and extensive experience against very good opposition. The simple premise "a good big guy will always be better than a good little guy" might not apply in this contest. Lomachenko is not just a "good" little guy -- the Ukrainian has exceptional talent that has lead him to win two world titles in two weight divisions in only 11 fights.
---
Bernardo Pilatti
ESPNdeportes.com
Lomachenko by decision
It will be a battle of strategies between two opponents of high technical quality, but Lomachenko's effectiveness will earn him a decision victory.
---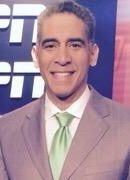 Leopoldo Gonzalez
ESPN Deportes/Noche de Combates
Linares by split decision
Lomachenko is coming up in weight with great footwork and speed. Linares has speed and power, as well. The key for Linares will be to keep the distance with his power jab, taking advantage of his more-than-4-inch reach advantage.
---

Delvin Rodriguez
ESPN Deportes
Lomachenko by TKO
It will take three or four rounds for Lomachenko to get into rhythm, but he'll take control after the seventh to score a stoppage victory.
---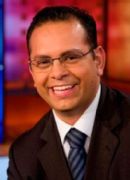 Pablo Viruega
ESPN Deportes/Noche de Combates
Lomachenko by TKO7
Lomachenko has to go up in weight and face an experienced fighter in Linares, who has dominated the division. But the way Lomachenko can change strategies during the fight, plus his punching power will be the deciding factors in the fight.
---
Your take: