At this point, it's the only question worth asking: Who will win Saturday night's welterweight title bout between Manny Pacquiao and Adrien Broner at the MGM Grand Garden Arena in Las Vegas? Our experts make their picks.
---
Dan Rafael
ESPN.com
Pacquiao by decision
Pacquiao may be 40 now but he still fights at a high level, still throws tons of punches and appears very motivated while Broner has never lived up to his potential, lost whenever he has stepped up against elite opponents and rarely throws a lot of punches. Pacquiao by clear decision.
---
Nick Parkinson
ESPN UK
Pacquiao by decision
Both have seen better days but the Pacman is in better condition physically and mentally. Pacquiao showed in his last fight he still has enough left to deal with the likes of Broner.
---
Teddy Atlas
ESPN TV
Pacquiao by decision
Broner usually comes up short at this level but at 40, Pacquiao has slowed enough where Broner can time him as he comes in and hurt the Pacman. But even in old age character counts, and that is where the great Manny will find a way to move his hands and feet enough to win a decision.
---
Nigel Collins
ESPN.com
Pacquiao by decision
Despite Pacquiao's talk about going for the knockout, he'll move around and pick spots for quick flurries and then move again. Broner has a good chin and retains his power in the late rounds, so Manny will have to be careful right up until the final bell.
---
Mark Kriegel
ESPN TV
Pacquiao by decision
Broner says this is the moment he'll finally make good on his unrealized talent. I say he already has, signing the contract to headline his first pay-per-view fight. Other than that, expect Broner to be Broner, which is to say, not nearly busy enough. Pacquiao, though somewhat diminished with age, is nothing if not busy. He wins by decision. No KO. Respect where it's due -- Broner's unmentioned virtue is his chin.
---
Steve Kim
ESPN.com
Pacquiao by decision
Manny still has to have a good amount of his hand speed and quickness left, even at age 40. At the highest levels of the sport, Broner has failed to get over the top and has shown his limitations. Pacquiao will be too busy and active for him over the course of the fight.
---
Eric Raskin
Showtime Boxing
Pacquiao by decision
This has to be the chalk pick. Even at 40, Pacquiao has the skills to outbox and outfight Broner, but his punching power has been average for many years now and Broner has a first-rate chin. Feels like a clear win for Manny over the distance.
---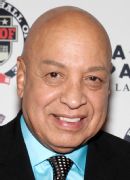 Joe Cortez
ESPN Deportes
Pacquiao by KO9
Pacquiao brings lots of experience and punching power to this fight and feels like he will win by KO. Broner believes that Manny is over-the-hill and he will not have any problems with him. I think Broner will be in for a big surprise.
---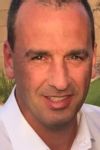 Charles Moynihan
ESPN Bureau Producer
Pacquiao by decision
While Pacquiao is in the twilight of his career, his resurgent performance over Lucas Matthysse was vintage Pacquiao -- speed, quickness and a variety of combinations from all angles. Broner's continued resistance to let his hands go plagues him throughout this fight.
---
Salvador Rodriguez
ESPNdeportes.com
Pacquiao by decision
Pacquiao must take some kind of precautions, but his speed and fast combinations should open the way for a points victory against Broner -- unless Father Time takes over in the middle of the fight.
---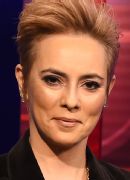 Claudia Trejos
ESPNdeportes.com
Pacquiao by decision
At age 40 we can question many things about Pacquiao: conditioning, speed, reflexes, punching power, etc. But we cannot deny his boxing IQ and experience; something he has used effectively to adjust and beat his opponent during his successful career. Broner is only 29 and has youth in his favor, but in the past, he has had weight issues and lack of consistency.
---
Bernardo Pilatti
ESPNdeportes.com
Pacquiao by decision
Pacquiao has lost his punching power and Broner never had it. It's hard to imagine a KO in this fight. Fun fight that I presume goes to the distance, where the mobility and speed of Manny will be the key for a decision victory over Broner.
---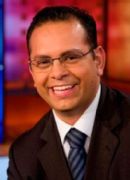 Pablo Viruega
ESPN Deportes
Pacquiao by decision
The experience is very much on Pacquiao's side. For a long time now he has stopped being the boxer who won by KO, but his speed and adjustments to the fight make him a fighter difficult to beat. Manny knows how to take over at the end of fights.
Your take: