Select another state:
Select One
Index page
Alabama
Alaska
Arizona
Arkansas
California
Colorado
Connecticut
Delaware
District of Columbia
Florida
Georgia
Hawaii
Idaho
Illinois
Indiana
Iowa
Kansas
Kentucky
Louisiana
Maine
Maryland
Massachusetts
Michigan
Minnesota
Mississippi
Missouri
Montana
Nebraska
Nevada
New Hampshire
New Jersey
New Mexico
New York
North Carolina
North Dakota
Ohio
Oklahoma
Oregon
Pennsylvania
Rhode Island
South Carolina
South Dakota
Tennessee
Texas
Utah
Vermont
Virginia
Washington
West Virginia
Wisconsin
Wyoming
Texas: No. 4 pro | No. 1 college | No. 1 high school

DEEP IN THE HEART OF TEXAS
By Jeff Standiford
You're right. In Texas, football is life -- integrity, hard work, strength and trust are all taught here. It doesn't matter where you work or what your title is -- cooler talk is always football. The saying is everything is bigger in Texas -- the only problem with that is that whoever wrote it left off "and better."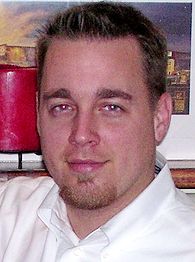 Courtesy of Jeff Standiford
Born in Austin, bred from burnt orange genetics to two t-sipping hippies, I became a man at 18 -- the day I moved to College Station to be a Fightin' Texas Aggie. I swapped Sixth Street for Northgate, Left for Right, and that wretched burnt orange for a clean maroon. I may have lost some family members over the move, but as Tracy Lawrence once said, "Better Man, Better Off."
In Texas, Thanksgiving just means one more day until the real picnic -- The Lonestar Showdown, which bears with it 365.25 days of bragging rights. This year you'll find Longhorns fans with droopy-eyed symptoms of tryptophan, but it's from the 12-7 beating they took at the hands of the Aggies, not because of holiday turkey. There aren't enough pick-up trucks in Texas to handle the excuses either.
The reward for such grand combinations of genes, skill and heart is the hope of one day playing for a team such as the Cowboys or the Texans, which also consequently divides the state into Dallas and Houston, masculine Steel Blue versus Cowgirl Blue.
Only in Texas are the "Haves" and the "Have Nots" separated by one year.
WHAT TIME IS IT? PLAYOFF TIME!
By Bryan Gibbs
What time of year do I look forward to the most? March Madness, NFL playoffs, MLB postseason play? Nope, high school football playoffs. Nothing is more pure in sports, and you will be hard-pressed to find better play than that in Texas.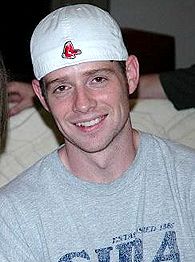 Courtesy of Bryan Gibbs
Teams have to play six games in the playoffs to win it all. I have been fortunate to watch several Southlake Carroll High School football games in the DFW metroplex this year. They execute better than most college teams do.
In this year's 5A Final between Southlake Carroll and Austin Westlake, an ill Carroll's QB Riley Dodge threw up with four seconds on the play clock from the shotgun. The ball was hiked to him on 1 and then he threw a perfect TD pass to his WR Anthony Ford in a crucial part of the fourth quarter. He collapsed, was helped up by his teammate only to throw up at least twice more en route to the bench. He left it all out on the field (to steal a pun that everyone has been saying around here).
I went to a D-III university that didn't have a football team. So, where most of my friends in Texas have stronger loyalties to say an A&M, UT or Texas Tech than their high school, my loyalties stay with Friday night football. I love taking friends new to Texas high school football to playoff games. While "Friday Night Lights" stereotypes and exacerbates several things, there are a lot of similarities to real life.
The Euless Trinity vs. Southlake Carroll second-round game held at Texas Stadium put the two defending state champs from different divisions against each other. Over 46,000 people filled Texas Stadium for a game that lived up to the hype. I can't imagine what pressure the coaches and kids are under in school districts that have such high standards and expectations.
However, as a coach said in the DFW area, you want to be at a place where expectations are high. As long as the coaches are concerned with the kids first and winning second, the pressures and trials that come up along the way will only prepare the kids for later in life.
Beyond high school football, I only tend to gravitate towards pro teams with humble players. Fromer TCU running back, currently with the San Diego Chargers, LaDainian Tomlinson is a hard guy not to root for. Phenomenal player and very little of an ego from what I can see. It baffles me how the Cowboys are still considered America's Team.
The Cowboys have had so many identity changes over the last 10 years it has been hard to keep up. Then you throw a guy like T.O. in the mix … well, you know the rest. I speculate that many still associate the Aikmans and Staubachs, the Billy Bates and Darryl Johnstons, the Emmitts and Woodsons of the old Cowboys with the same star on the helmets of today's team.
I can't help but agree with Texas being on top of the rankings for all levels. I know California has schools like De La Salle and Mission Viejo and Florida has schools like Lakeland that are constantly mentioned as some of the top teams in America. You throw in the fact that you have USC, UCLA and Cal along with Florida, Florida State and Miami and both California and Florida have great tradition at the college ranks, as well.
Pro teams are all kind of a wash among Texas, California and Florida even though the Cowboys-Colts game was a ratings giant and Florida pro football right now is not looking so great. Super Bowl trophies exist in each state. All this said, I can see arguments made for each of the three states.
The craze for football, whether it is Pop Warner leagues or flag football leagues, starts in Texas at an early age. All this coming from a guy who played golf in college!
SUBSTANCE OVER STYLE
By Clay Aderholt
Your rankings are right on!
Aderholt

High School: Our teams are actual TEAMS. Not prep academies that recruit blue chip players to showcase talent. Our level of competition and depth of talent means our blue chip prospects can play at their true school, still play in front of 15,000 people on a regular basis, and still be recruited by the best schools in the country.
Substance over Style.
Who can compare with legends and programs like Tyler (Earl Campbell), Amarillo (Bum Phillips), Odessa (Book, Movie, TV), Southlake Carroll (district winning streak of 70+ games), the list goes on.
College: This great state has a college program where 50,000 people show up the day before the game for a yell practice (pep rally for you outsiders), and that's even during a losing season! Most other states would give their athletic director's right arm for attendance like that at the ACTUAL game. Texas beating USC last year in arguably the best national championshp game ever.
Substance over style.
NFL: Tom Landry, Bob McNair, Lamar Hunt, Roger Staubach, Emmitt Smith ... and yes, most of us would like to see Jerry Jones exported back to Arkansas.
Substance over style.
Any other state is merely a DB trying to tackle Vince Young in the open field, no chance and not even close.
Your Turn
ESPN.com wants your opinion about where Texas ranks as a pro, college or high school football state. Submit your thoughts