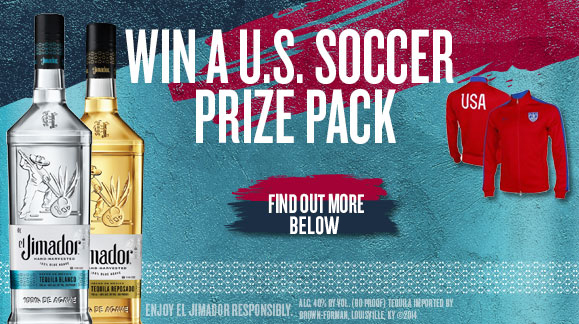 Soccer is the most passionate sport. Tequila is the most passionate drink. It's the perfect match.
That's why El Jimador is bringing soccer fans the perfect U.S.-World Cup prize pack! Register below OR text SOCCER to 33776 for your chance to win a set of his & hers US soccer jackets and El Jimador apparel including a backpack and scarf. One grand prize winner will even snag a US Soccer neon light! Good luck and ¡Salud!
JavaScript must be enabled in your browser in order to display the Mobile Campaign Widget
Brought to you by El Jimador Tequila. Different Nations. One Spirit.
For full rules, click here